Small Cap Value Report (Thur 23 May 2019) - Market overview, BOWL, GTLY, TUNG, SOG, HSS, PAM
Good morning! 

Some companies with updates today:
Cheers,
Graham
---
Market overview
A quick word on where we are in big-picture terms.
The FTSE is bang in the middle of its range over the past two years. We can all see in hindsight that December 2018 was a super buying opportunity, and I'd wish I'd been more aggressive at the time: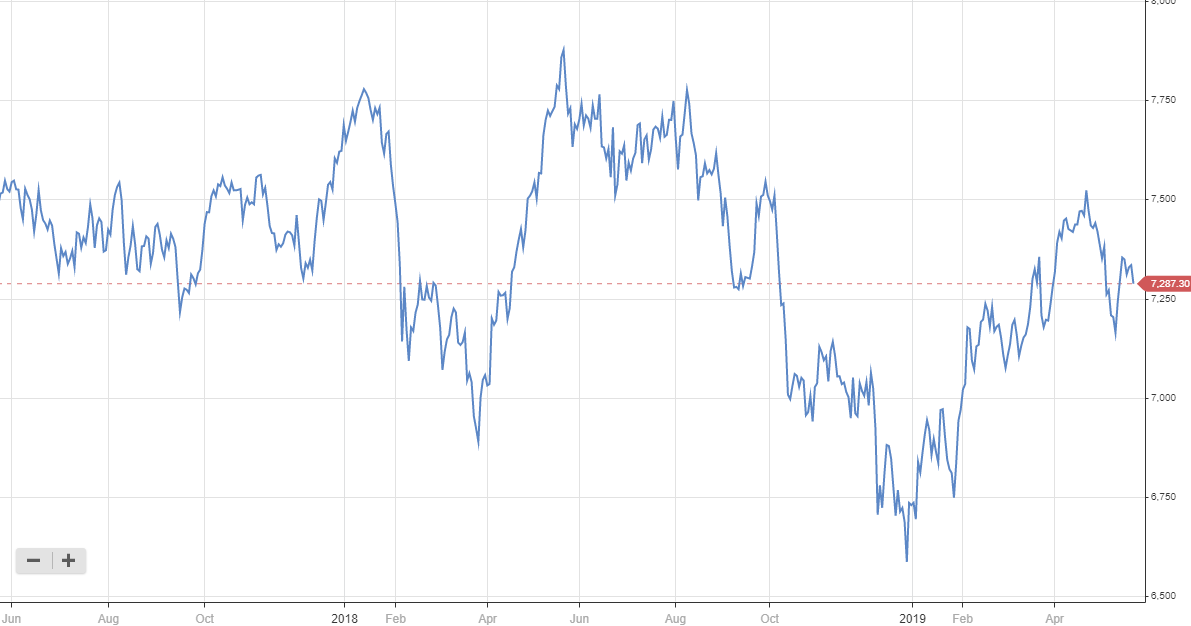 (Stockopedia chart.)

Looking back on my trade history during that month, I did the right thing by partially switching out of fixed income and into shares, but I didn't fully capitalise on the opportunity.
As far as the current situation is concerned, I am amazed by the complacency in markets at the moment, at least as it is expressed by the VIX and VFTSE indexes.
The last six months have seen "fear" declining in VFTSE, the FTSE's volatility index, the trend only reversing a little in recent weeks: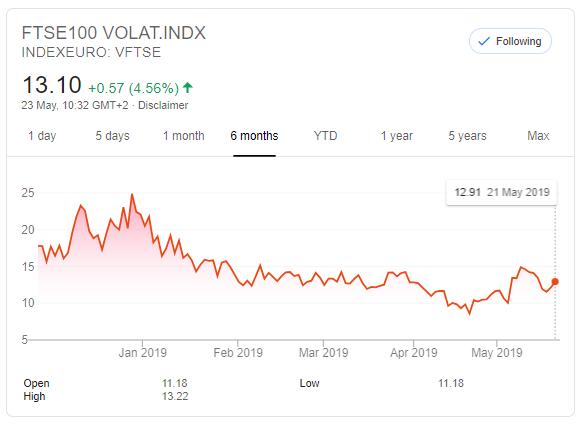 This is relevant for IG Group (LON:IGG) (in which I have a long position). The spread betting companies have all blamed low volatility for poor trading in recent months.  But IG said yesterday:
"In the first three weeks of May market conditions have been more favourable and the Group's high quality and loyal client base have identified and taken opportunities to trade."
For what it's worth, I was encouraged by the IG update - while I'm not expecting a big financial improvement in the current financial year, I'm excited by what could be achieved over a 2-3 year timeframe.
In the UK, with elections in which a new political party is likely to win, the expected departure of the current Prime Minister, etc., I'd have guessed there would be a little bit more "fear" (expected volatility) to be written into UK markets.
But it seems that most market participants expect that little of any real substance is going to change on the political front for the…

Unlock this Article with a 14 day free trial
Already have an account?
Login here