Small Cap Value Report (Tue 11 Dec 2018) - MYSL, ZYT, PRES, CPR, BILB
Good morning, it's Paul here.
I've got to finish yesterday's report today, as well as write a new one, so plenty to do. I'll focus on today's report first.
---
Share price: 16.2p (down 53% today, at 10:08)
No. shares: 154.3m
Market cap: £25.0m
(at the time of writing, I hold a long position in this share)
Trading update (profit warning)
Turning the RNS into bullet points;
Challenging conditions during Q4 (Oct-Dec 2018) 
Revenue & profits for FY 06/2019 will be "significantly below market expectations"
Small underlying EBITDA loss in H1
Actions taken should lead to a "significantly improved" performance in H2 (Jan-Jun 2019)
Small underlying EBITDA profit expected for full year
Overall then, this is clearly a disappointing update, but it's not a disaster. Yet the share price has been is such steep decline, that it's almost pricing the company to go bust. This is starting to look like a considerable market over-reaction. Has the company really lost nearly 90% of its intrinsic value in the last year, as the share price suggests? I don't think so.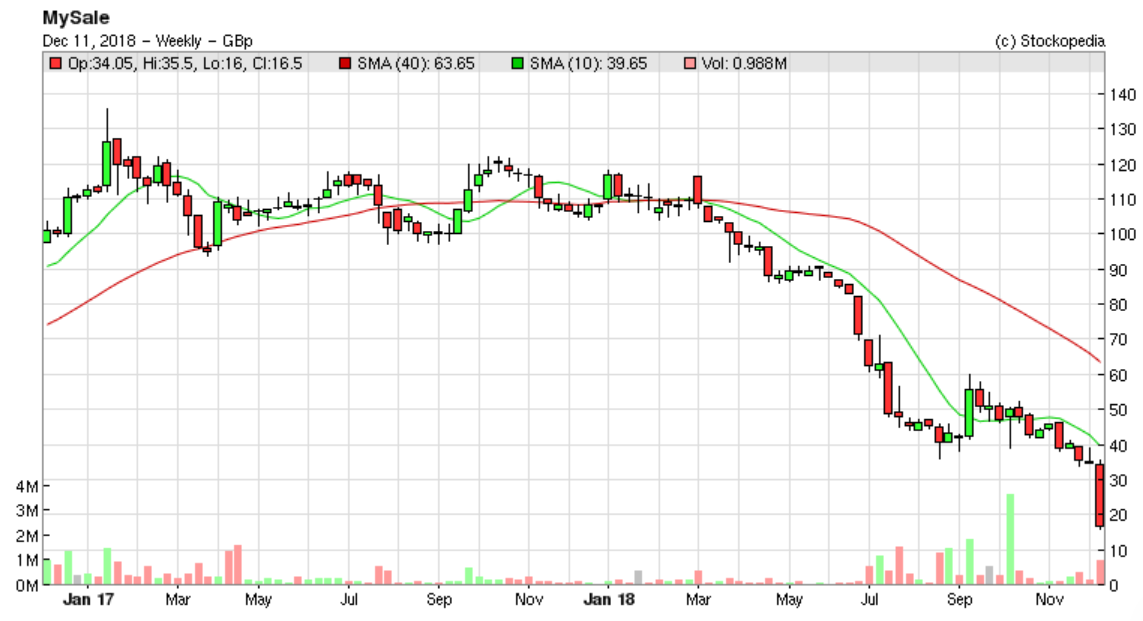 What's gone wrong?
The principal challenge has been greater than anticipated market disruption arising from changes to general sales tax (GST) regulations in Australia, the group's largest market...
Really? I'm surprised at this. Although given that I don't know anything about these tax changes, probably shouldn't comment further. But I will - surely companies should take changes to taxes in their stride?
It sounds like there have also been internal, logistical problems;
... exacerbated by the product mix and an insufficient proportion of the 1P (own-buy) inventory being located in the local distribution centre.

What's being done to fix things?
 Action is being taken to improve the product mix and inventory availability with immediate effect. All senior management and product teams are being centralised in the Sydney head office to facilitate more local sourcing and margin improvement.
That all sounds pretty basic stuff to me. Leaving an impression that this business is perhaps not terribly well managed? Still, at least they are taking the necessary actions to improve trading.
Directorspeak says;
In response to this underperformance we have significantly accelerated and expanded our existing plans to streamline the business, reduce the cost base and…

Unlock this Article with a 14 day free trial
Already have an account?
Login here