Small Cap Value Report (Tue 23 Oct 2018) - CMS, OTMP, FLO, BMY, PCF
Good morning, it's Paul here!
In case you missed it yesterday, after spending several hours in the hammock with Stella Rimington's book, I added 4 more brief sections to yesterday's report (on Cerillion, GFinity, CML Microsystems, and Croma Security) - here is the link. 
Following on from weekend press reports that a co-founder of Superdry (LON:SDRY) is highly critical of management strategy. Another co-founder called James Holder has reinforced this view, saying that "an urgent sea change" is needed in approach.
The 2 co-founders hold 28% of the shares, so I wonder if an EGM could be in the offing, to sack the CEO? This could get interesting. At some point, the market might start to see turnaround potential, and get bullish on the shares again? the big question though, is when? I'm very reluctant to risk catching a falling knife at the moment.
---
Congratulations to shareholders here, who have received a cash bid at 71p, which is a 40% premium to yesterday's price. That's a decent premium, and the offer looks fair & reasonable to me.
It means that CMS shareholders get to cash out at around the peak price the shares have achieved in the last 10 years. Given that there's not much organic growth in evidence, and that the balance sheet is weak, this represents a good outcome.
Big shareholders seem to be supportive of the deal, with 42.9% having given either irrevocable support, or letters of intent. Institutions often agree to takeover bids, because it creates a one-off liquidity event for them. The rest of the time, they couldn't sell, even if they wanted to. This is where private investors have a massive advantage over instis - if you have a small shareholding, then you can usually sell whenever you like.
There's always an outside chance someone else might come along with an increased offer, but on balance I'd say this looks a done deal.
I wonder how many other bombed out shares will receive bidding interest? CMS is one of many which had sold off in the general market correction recently. The bidder for CMS is called OSG Holdings Inc, and is an acquisitive American group.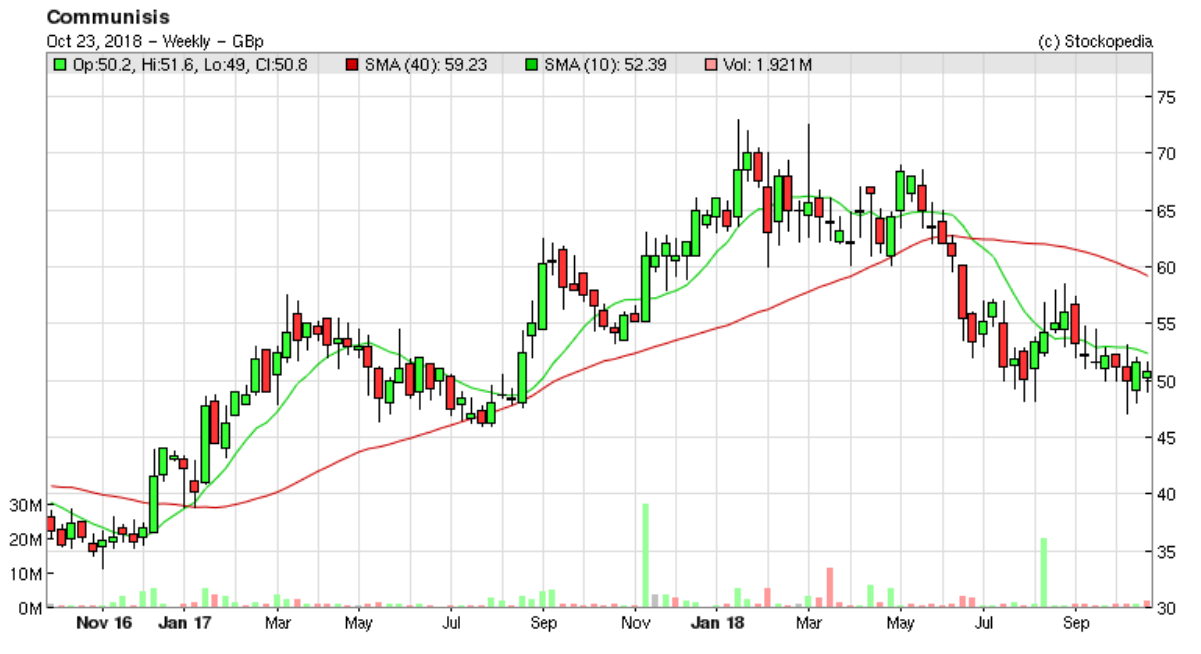 Unlock this Article with a 14 day free trial
Already have an account?
Login here