Small Cap Value Report (Tue 24 Sep 2019) - PARK, FA., IDP
Good morning folks,
As far as yesterday is concerned, extra sections were added late in the day by Paul to Monday's report.
There's quite a lot that I might cover today.
---
Park (LON:PARK)
Share price: 54p (unch.)
No. of shares: 186 million
Market cap: £101 million
(Please note that I have a long position in PARK.)

This is one of those stocks which makes me feel a little unlucky at the moment.
My entry price was 86p in November 2017, for something like 3% of my portfolio. It was just a small position in a company which I admired.
Using Stocko's look-back feature, I am able to go back in time and get a StockReport from that month, showing roughly what the share looked like when I bought it.
This is what I get: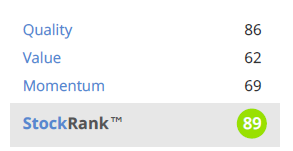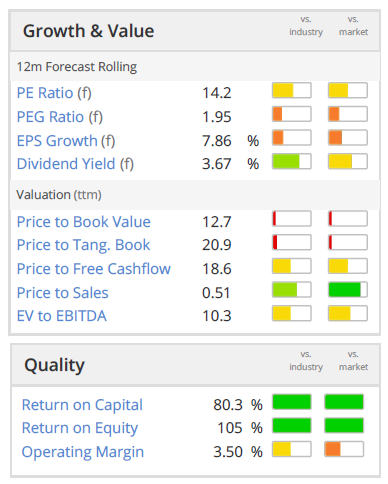 As you can see, it had a fairly average valuation (ValueRank 62) and a super high Quality score (Quality Rank 86).
Now let's fast forward to today.
It's true that Park missed its earnings forecasts over the past two years, with a 2019 miss of over 20% compared to the forecast when I bought into the company.
That miss had a lot to do with the company moving to modern new offices in Liverpool city centre, which created a big (£1.2 million) impairment charge for FY March 2019. The new office, according to the company, will help it to attract staff and have positive benefits for its corporate culture.
In the absence of the impairment charge, Park's FY 2019 result would have been very similar to its FY 2018 result, which was only a tad short of original expectations.
So on the basis that moving offices was a one-off event with positive long-term effects, I don't think that the company has done very badly during the period in which I have held it. But the share…

Unlock this article instantly by logging into your account
Don't have an account? Register for free and we'll get out your way
Disclaimer:
All my own views. I am not regulated by the FSA. No advice.
---
---

Park Group plc is a multi-retailer gift voucher and prepaid gift card business, which is engaged in delivering rewards and prepaid products to the consumers and corporates in the United Kingdom. The Company focuses on consumer prepayments and corporate reward and incentive programs. The Company's segments include consumer and corporate. The consumer segment includes the Company's sales to consumers, utilizing its Christmas savings offering. The corporate includes the Company's sales to businesses, offering primarily sales of the Love2shop voucher, flexecash cards and other retailer vouchers to businesses for use as staff rewards/incentives, marketing aids and prizes and all online sales. Love2shop is the multi-retailer gift voucher and prepaid gift card, accepted at over 140 retailers with approximately 20,000 stores in the United Kingdom. It offers flexecash, which is its information technology infrastructure. Its Park Christmas Savings Club operates through a network of agents. more »

LSE Price

Fireangel Safety Technology Group plc, formerly Sprue Aegis plc, is engaged in the business of design, sale and marketing of smoke and carbon monoxide (CO) detectors and accessories. The Company also operates its own CO sensor manufacturing facility in Canada. The Company is also a provider of home safety products. The Company's principal products include smoke alarms and CO alarms and accessories. Sprue manufactures CO sensors for use in all its CO alarms. Sprue serves in the United Kingdom retail and the United Kingdom's fire and rescue services. The Company offers a range of brands, including FireAngel, AngelEye, Pace Sensors, First Alert, SONA, BRK and Dicon brands. The Company's subsidiaries include Sprue Safety Products Limited, which is engaged in distribution of smoke and CO alarms, and Pace Sensors Limited, which is a manufacturer of CO sensors. more »

LSE Price
InnovaDerma PLC is a holding company. The Company develops a range of male and female at-home and clinically proven treatments for hair loss, hair care, self-tanning and skin rejuvenation. It operates through hair and beauty division. Its products include Leimov Personal Hair Laser Starter Kit, Leimov Hair Treatment Pack, Leimov Bio Cleansing Shampoo, Leimov Thickening Conditioner, Leimov Scalp Therapy Day Treatment, Leimov Scalp Serum Night Treatment, Leimov Deep Cleansing Scalp and Body, Leimov Hair Treatment Pack for Her, Leimov Personal Hair Laser Starter Kit for Her, Leimov Vitality Shampoo, Leimov Follicle Boost Therapy, Leimov BioPlex Scalp Serum, Leimov Scalp and Body Exfoliating Spa, Leimo Instant Hair Introductory Pack, Leimo Instant Hair Regular Pack, Leimo Instant Hair Building Fiber, Skinny Tan-Ab Shader, Skinny Tan-Dermabrasion Pre-tan Primer, and Tan and Glow. It operates in the United Kingdom, the United States, Australia, New Zealand, the Philippines and South Africa. more »

LSE Price