Small Cap Value Report (Wed 16 Jan 2019) - SOM, NXR, OPM, HEAD, CLIG
Morning all,
A busy round of updates. This list is provisional:
---
Share price: 337.5p (+15%)
No. of shares: 56 million
Market cap: £190 million ($244 million)
Well done to holders, as Somero delivers that pleasant phrase: "ahead of expectations".
Key points:
2018 revenues and EBITDA "moderately ahead of market expectations". (EBITDA was expected to be $29 million)
net cash "more significantly ahead of expectations" (it was expected to be $25 million)
no change to dividend policy
The company is excited about its new product, the SkyScreed 25, which you can watch in operation at this link.  It will be officially launched later this month.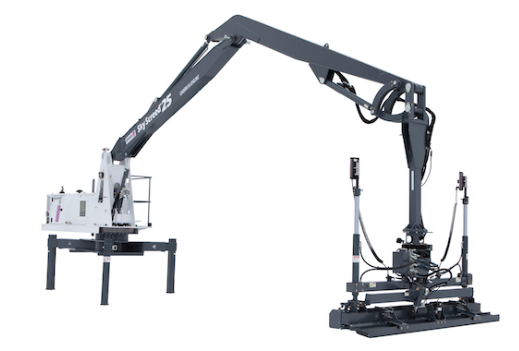 A booming US construction industry is responsible for Somero's outperformance, as Europe, China and Latin America were all down by varying amounts.

My hunch that it will be impossible to penetrate China is unchanged after the company says its efforts there "have yet to gain full traction".
Outlook

Confident of more profitable growth in 2019.
My view

Stocko shows a forecast for net income of $21.4 million for 2018, rising to $22.7 million in 2019.
"Moderately ahead" - is that a 3%-5% beat? Perhaps 2018 net income was $22 - $22.5 million? And 2019 income could be $23 - $24 million?
Let's assume that the enterprise value is in the region of $210 million, after deducting an estimate for Somero's big cash pile.
So I would put the cash-adjusted P/E ratio for 2019 at c. 9x. Stockopedia's 9.4x estimate for the rolling P/E ratio is possibly too high: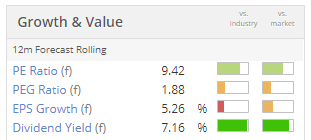 Whichever way you look at it, the company is cheap on conventional metrics and is a top performer when it comes to return on capital, operating margins, etc.

So it's difficult for me to argue against the view that the shares are still undervalued, and perhaps structurally undervalued due to…

Unlock this Article with a 14 day free trial
Already have an account?
Login here