347 Reads (3 mins read)
The Porvair share price and why it could go higher still
23rd Oct '19 by

Jack Brumby
There's an exclusive group of stocks that most investors would love to own. These companies have stellar track records, sparkling reputations and the ability to deliver stunning returns over long periods - and Porvair (LON:PRV) is a good example.
What makes stocks like Porvair so appealing is their strong exposure to the proven return drivers of high quality and momentum. It makes them capable of compounding market-beating returns over many years.
The catch is that they often come with pricey valuations - which means you have to pay up for the privilege of owning them.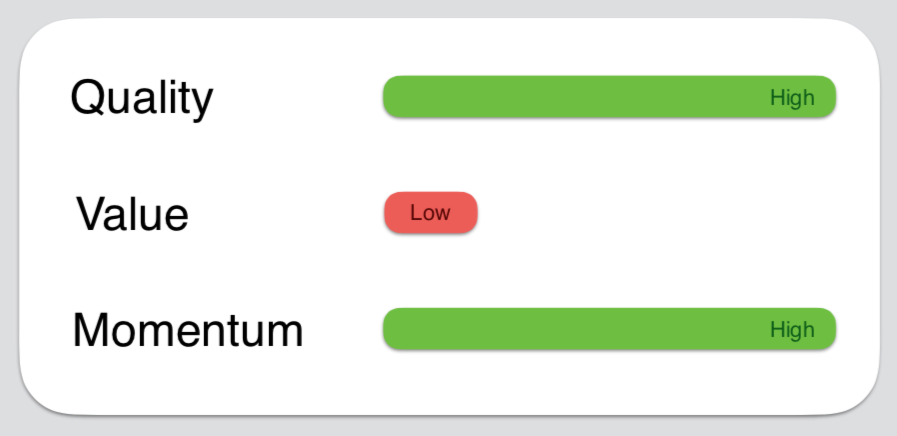 You can think of these shares as being the stock market's High Flyers. So what are the common features of stocks like Porvair and where can you find more companies that have them?
GET MORE DATA-DRIVEN INSIGHTS INTO LON:PRV »
High Flyers are high quality...
To start with, High Flyers are very distinctive. They are good quality, both in terms of their franchise and financial strength. This tends to show up in high profitability and strong industry leading margins. They're stable, growing and often have accelerating sales and earnings. They also have strong and improving financial histories and no signs of accountancy or bankruptcy risk.

Porvair is a small cap stock in the Environmental Services & Equipment industry. One of its stand out quality metrics is its 5-year Return on Capital Employed, which is a solid 12.6%. Good, double-digit ROCEs are a pointer to companies that can grow very profitably.
...and they have powerful momentum...
High Flyers also have strong momentum both in the price of their shares and their track records of earnings growth. It shows up in stocks trading close to their 52 week high prices and outperforming the market. They'll often be beating broker estimates and getting forecast upgrades and recommendation changes.
This is true at Porvair, where the share price has risen by 103.6% over the past five years. This positive momentum has continued over the past year - Porvair's 1-year relative price strength is 26.3%. This kind of momentum can be a powerful factor and often persists when the shares look expensive.
... but they can be expensive
The drawback with high quality, strong momentum shares is that the market loves these traits. So stocks like Porvair rarely look cheap, and that can put many investors off. Only with hindsight could you say they were a bargain.
Stockopedia's ValueRank scores stocks using a blend of the most important value ratios - from 0 (expensive) to 100 (cheap). On this basis, Porvair has a ValueRank of 19 - putting it squarely in the most expensive third of the market, even though its share price has been fairly flat over the past year.

Overall, the High Flyer approach is appealing because it targets the best quality, strongest momentum shares in the market. That combination of factors can zero-in on the type of company that's capable of compounding investment returns over many, many years.

Find the rockstars of the stock market
High Flyers are great stocks to have in your portfolio if you think you need more momentum or quality - just look out for signs that momentum might be changing. If you want to see which other stocks qualify as High Flyers, you can find a comprehensive list on Stockopedia's StockRanks page.
Simple tools can help us better measure and understand the risks we take. That's why the Stockopedia team has been busy building new ways of understanding investment risks and company characteristics. In this webinar, we talk about two or our most popular innovations: StockRank Styles and RiskRatings. These indicators transform a ton of vital financial information into intuitive classifications, allowing you to get an instant feel for any company on any market - sign up for a free trial to see how your stocks stack up.
Share this article