Small Cap Value Report (Thu 1 Feb 2018) - IGE, COM, SPSY, CTO, ALU
Good morning, it's Paul here. I have a lunchtime meeting in London, so will only be able to rattle out a few sections early. I'm hoping that Graham might then be able to add a bit more this afternoon.
I added more sections to yesterday's report last night, so here's the link to that.
Let's start with a profit warning;
Share price: 4.25p (down 38.2% today, at 08:21)
No. shares: 136.0m
Market cap: £5.8m
(at the time of writing, I hold a long position in this share)
Trading update (profit warning)
Image Scan (AIM:IGE), the specialist supplier of X-ray screening systems to the security and industrial inspection markets provides a trading update for the year to 30 September 2018 ("FY18").
This is a tiny company, below our usual market cap size. However, 2 readers have already mentioned it this morning, and I hold personally (more's the pity), so I naturally want to look at it, and see what's gone wrong.
The company made a series of positive updates over the summer, which drove the share price up substantially. This also allowed a big holder to exit, via a discounted secondary placing done through the house broker. I took part in that placing, thinking I was getting a bargain. They tried first to sell at 10p, then reduced the price to 8p, when the market price had been around 11-12p. So an apparent bargain. Since then, the share price has dropped by almost two thirds.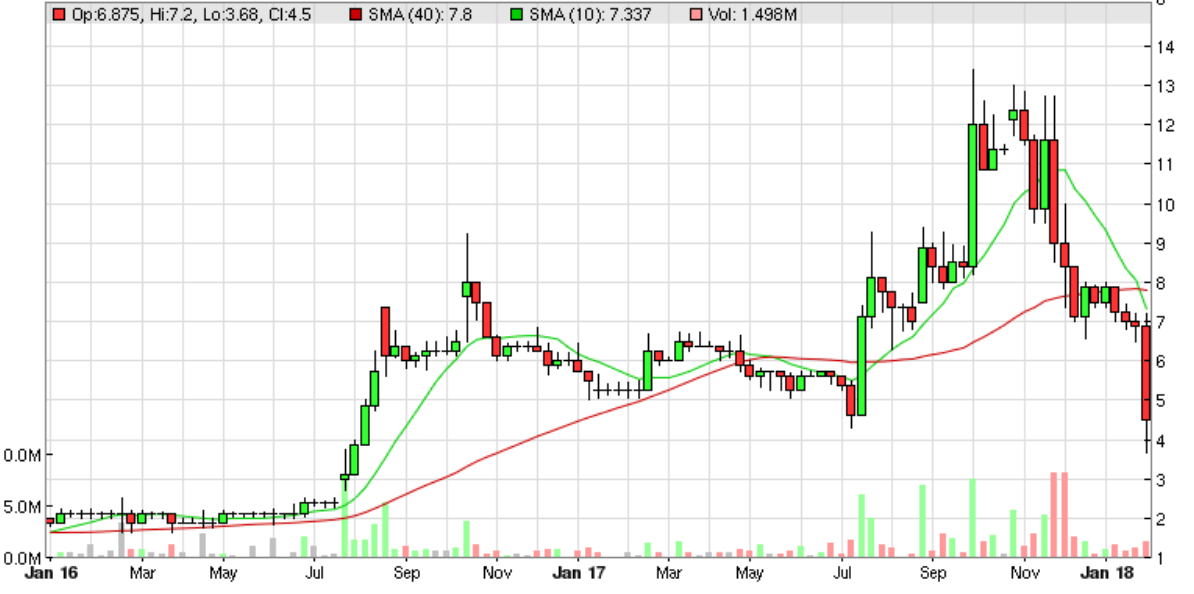 There was the first sign of trouble, which I mentioned here on 6 Dec 2017, with the company referring to delivery dates not yet being finalised on a proportion (not stated) of the order book. A reader mentions in the comments that he sold out at the time, sensing trouble ahead. That was a great move. Sadly I didn't have that option, due to my having a position size that's too big to sell in the open market. So I'm in for the duration here.
Profit warning - today the company drops a bombshell, that a £1m order is likely to be cancelled (on unknown terms). That's a material figure - the company did £5.0m revenues last year, and £3.3m in…

Unlock the rest of this Article in 15 seconds
Already have an account?
Login here