Small Cap Value Report (Tue 6 Mar 2018) - LUCE, BEG, LOOP, HEAD
Hi, it's Paul here.
Apologies for the delay. Somewhat later than usual, here is Tuesday's SCVR.
Let's start with the biggest percentage faller of the day, which must be a profit warning.
Share price: 50p (down 35.7% today, at market close)
No. shares: 160.8m
Market cap: £80.4m
Trading update (profit warning)
Luceco, the manufacturer and distributor of high quality and innovative LED lighting products, wiring accessories and portable power products, is today issuing the following update.
I am not familiar with this company. Thankfully, Graham wrote about it 3 times last year, so I'll get up to speed first by reading his 3 articles. I'll summarise them below;
Oct 2016 - floated by Numis on the full UK stock market, at 130p per share. Selling shareholders cashed out £67.1m-worth of existing shares (before costs). The link to the left is to its prospectus. A further £22m (net of costs) was raised to reduce existing borrowings.
3 Apr 2017 - very strong results for 2016 were announced. Adjusted operating profit up 53% to £17.6m. Strong outlook statement too.
11 Sep 2017 - strong interim results, with operating profit up 25% to £9.0m. Full year outlook in line with market expectations. Net debt £26m. 
15 Dec 2017 - this is when things started going wrong - a profit warning. Gross margin weakness is blamed, and the financial controller resigned over the apparent error of not spotting it sooner. Forex & commodity prices are the underlying causes. Profit guidance for 2017 reduced by 21% to £13.2m (profit after tax). CEO sold 2m shares a few weeks before this profit warning!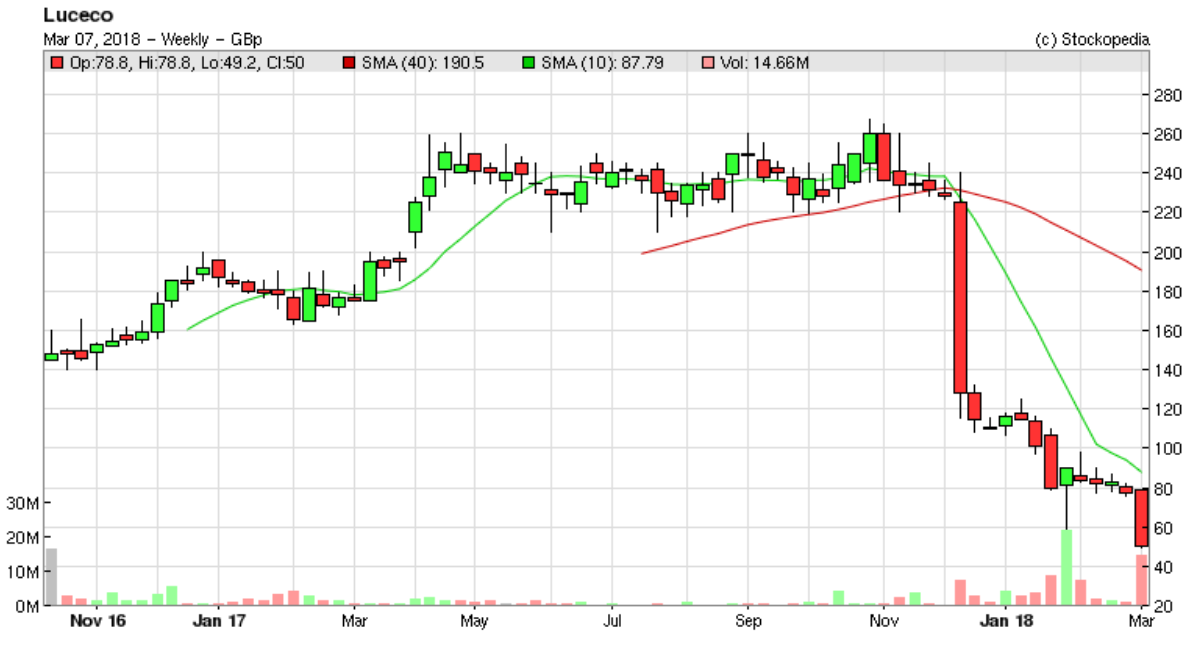 It's interesting to look at the chart, and see that the best strategy in this case, would have been to sell immediately on the first profit warning. We've discussed that a lot in the past, and I am having a quick re-read (highly recommended) of Stockopedia's brilliant 2016 study of 245 small cap profit warnings. 
The overwhelming conclusion of this data-driven study, was that selling immediately on a profit warning, has been statistically the right thing to do, on average. This chart says it all;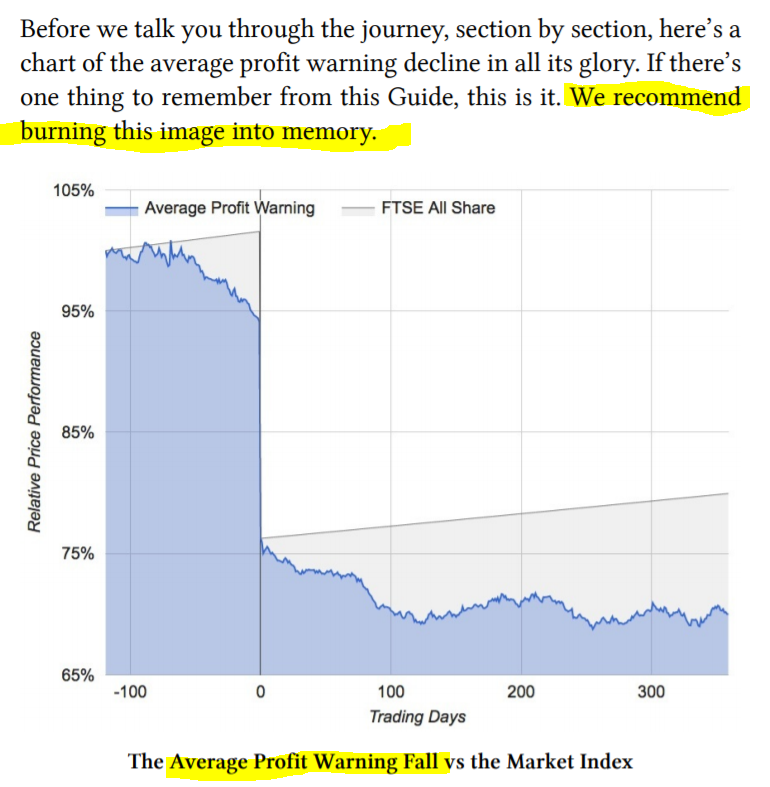 Finish reading with a 14 day trial
Already have an account?
Login here