Small Cap Value Report (Wed 1 Mar 2017 - Part 2) - EMR, COST, IPF
Hi there!
Today's Part 1 by Paul includes:
In this report, I am planning to cover:
Cheers,
Graham
---
Share price: 148p (+4%)
No. shares: 49m
Market cap: £72m
Really solid results here: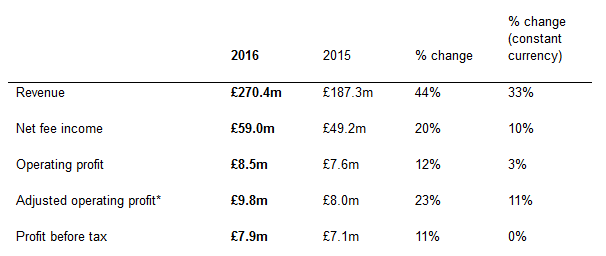 I covered this at the year-end trading statement (see 24/1 SCVR) and the 23% gain in adjusted profit before tax which was forecast then has indeed materialised.

Temporary recruitment reaches 60% of net fee income, up from 55%, in line with strategy to emphasis this more predictable source of income. Good news.

Ex-UK income also increases as a percentage of total net fee income, up to 68% (from 63%). As has been mentioned before about this stock, it offers plenty of international diversification.
Final Dividend increases to 1.15p from 1p.

Outlook

Reasonable outlook statement:

We are confident that 2017 will be another year of profit growth with the Group benefiting from the potential within its existing brands and also the investments made in 2016 contributing for a full year.
,My opinion

I still like this share, I think it's at a reasonable price and it's hard to find much fault with the company.

The StockRank remains at a very healthy level: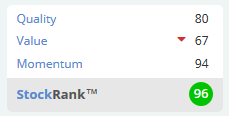 Arguably, recruitment companies should always trade at a discount to the market as a whole.

On peer comparison, a simple forward PE test shows that Empresaria at 10x is ranking mid-way between smaller player Harvey Nash (LON:HVN) at 7x and the much larger rival SThree (LON:STHR) at 14x. Given the scale of SThree, it would be reasonable to expect Empresaria to trade at a relative discount.

The other thing I'd note is that the constant-currency results were quite muted without the impact of a weaker pound sterling, so it's hard to think of this as a growth…

Unlock the rest of this Article in 15 seconds