How do I authorise my subscription payment?
When your subscription renews or you make any changes to your plan (such as changing the billing frequency) your bank (at their discretion) may require you to authorise this payment.
This is done to protect you from fraud by making sure that the cardholder has authorised the payment.
Until you have approved the transaction we will be unable to process your payment. We will try on a number of occasions to gain authorisation from you but if all of these attempts fail your subscription may be cancelled.
Payment failed email
If your payment fails because your card issuer requires authorisation, our billing system will automatically send you an email to confirm this. This email will come from support@stockopedia.com with the subject line "Action Required: Your Stockopedia Subscription".
The email will contain the details of your subscription and a link to confirm the payment.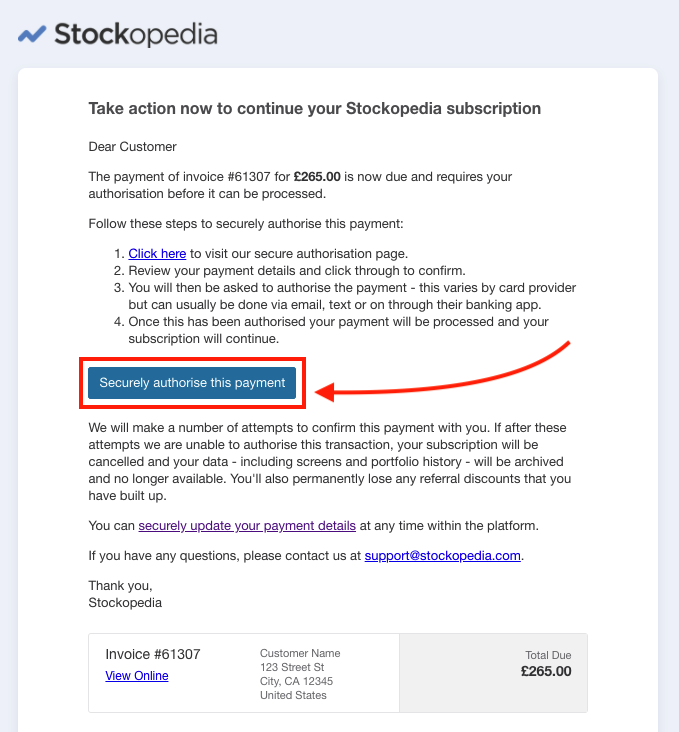 Clicking on the 'Securely authorise this payment' button will transfer you to our secure billing system.
Securely authorising your payment
On the secure authorisation page, you will see the payment amount, invoice number and the last 4 digits of the card we have on file. If you need to update your card details, this can be done securely within the platform on the Subscriptions & billings page.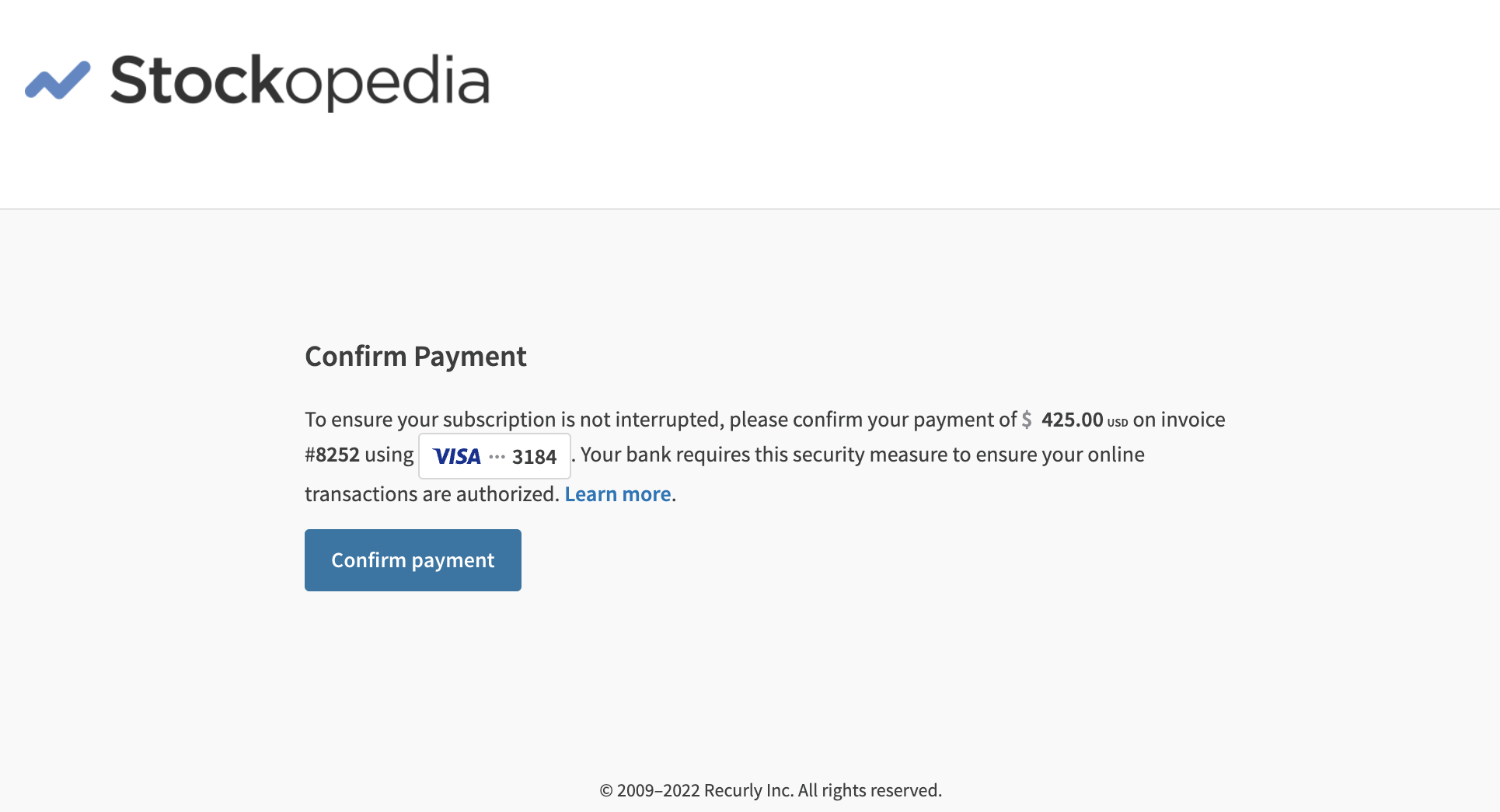 Clicking on the 'Confirm payment' button will launch a popup that will enable you to authorise this payment with your card issuer.
This process will differ depending on the card issuer but can usually be completed either by text, email or through their banking app.
What happens if I am unable to authorise?
We will automatically make nine separate attempts to authorise a payment over a period of 26 days. If we are unable to authorise your payment after this time your subscription will be cancelled.
You can securely change your billing details at any time within the platform here.
Subscribers using PayPal won't receive the messages above as authorisation is completed within PayPal.
How do I get further support?
If you are struggling with the process above, please do reach out to our support team either via email (support@stockopedia.com) or by using the big green button at the bottom right of the Stockopedia website.