Creating your first folio
We call the Portfolio & Watchlist management system at Stockopedia "Folios". We've designed the Folio system for complete flexibility and power. We think you'll love what we've put together as Folios allow you to do any of the following:
Put together a simple list of shares for watching or sharing.
Perform deep analytics on any list of shares.
Track the performance of any list of shares.
Complete transaction management & reporting for any Folio.
Portfolios & Watchlists
Most services treat Portfolios and Watchlists differently, when really much of the information and analysis you want is applicable to both. With Stockopedia, the key difference between them is that Folios include your specific transaction and position size details, whereas Watchlists do not. We treat Watchlists as equal weighted portfolios for analysis purposes, and generate a 1 year performance chart from their price histories.
Creating Your Folio
You can begin building a Folio by clicking on the Create Folio link under the Folio menu in the main navigation bar. You can either use it as a simple Watchlist (with no position sizes) or a Folio (by inputting transactions or position sizes). For help inputting positions, please see 'Adding Transactions'.

As part of the Folio setup, you should choose a base currency and a comparison benchmark. The base currency sets the reporting currency for your Folio and all gains/losses will be reported in this currency. This does not limit the currency of stocks that you purchase in this portfolio as you can enter your individual transactions in any currency. The benchmark is used as a reference comparison in performance and allocation. You can also add a description of your portfolio if you wish.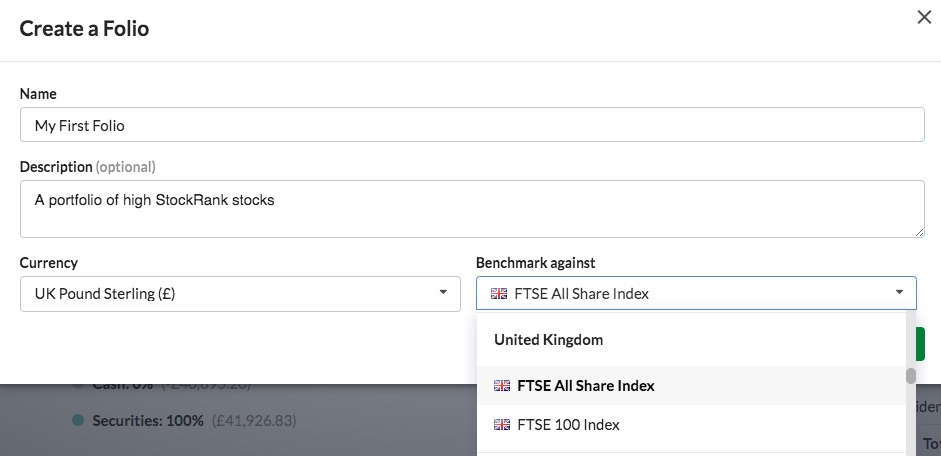 Adding Stocks to a Folio or Watchlist
You can add stocks and other securities to your Watchlist or Folio from a variety of locations around Stockopedia:
In Folios, search for stocks using the Add Stock tool and quickly create new lists by pressing 'comma' or 'enter' after the ticker to select the security. Or you can paste-in a comma separated list and quickly add the positions in one go.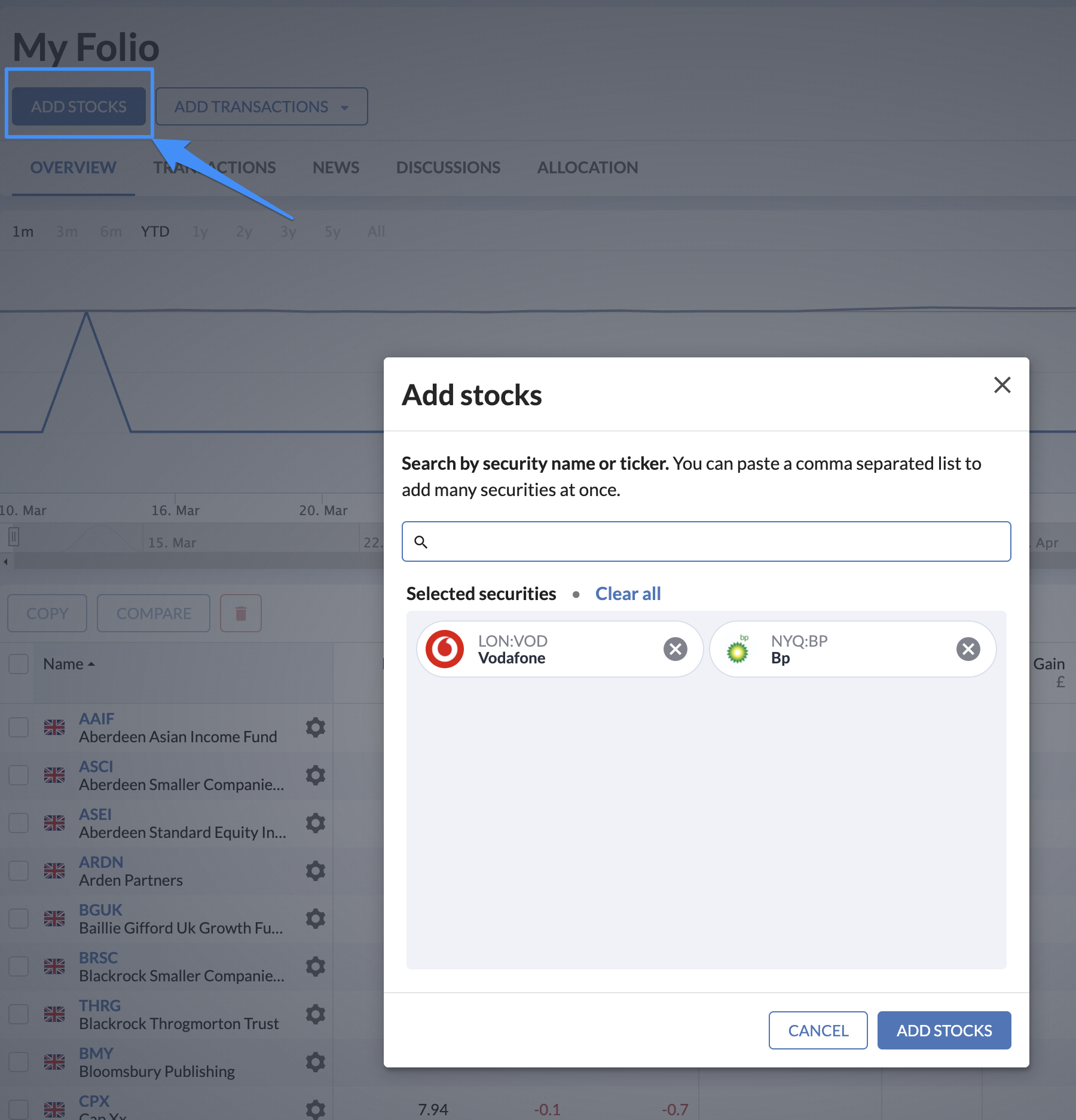 From StockReports, click the blue Add to Folio button, which you can find towards the top-right hand side of the page.

From any table simply tick the box on the left-hand side of the security name, and then click the Add to Folio button at the top of the table.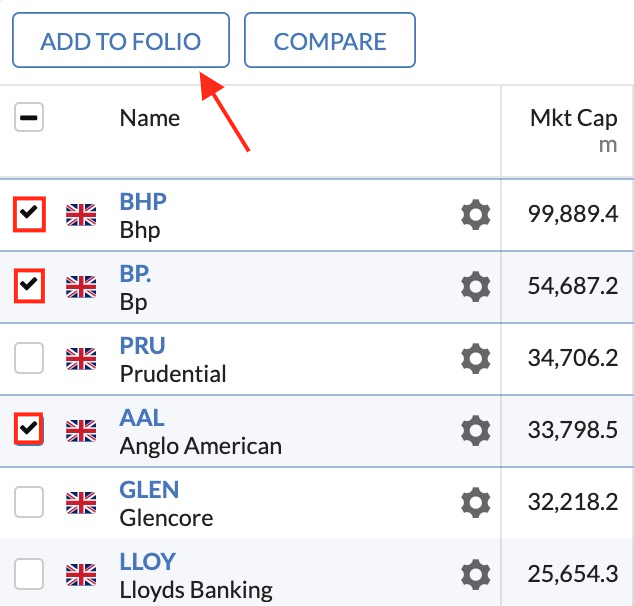 Entering Position Sizes
To enter your position sizes, click on the 'Transactions' tab. From there, you can log all your Folio history - with transactions in whatever trade currency they were made in, including Trades Notes or Details of Commissions paid. For guidance on this, see 'Adding Transactions' later in the Folios section of the Guide.
Importing a Folio
If you have a portfolio with another provider, you can import it to Stockopedia using the import tool. For guidance on this, see 'Importing your Folio' later in the Folios section of the Guide.