Organising your folios
All of the Folio tools on Stockopedia can be found in the Folios section of the site. You can access them by click on Folios in the navigation bar. This will give you the option to click into an existing Folio or to create a new one. For more details on creating your first Folio, please see here.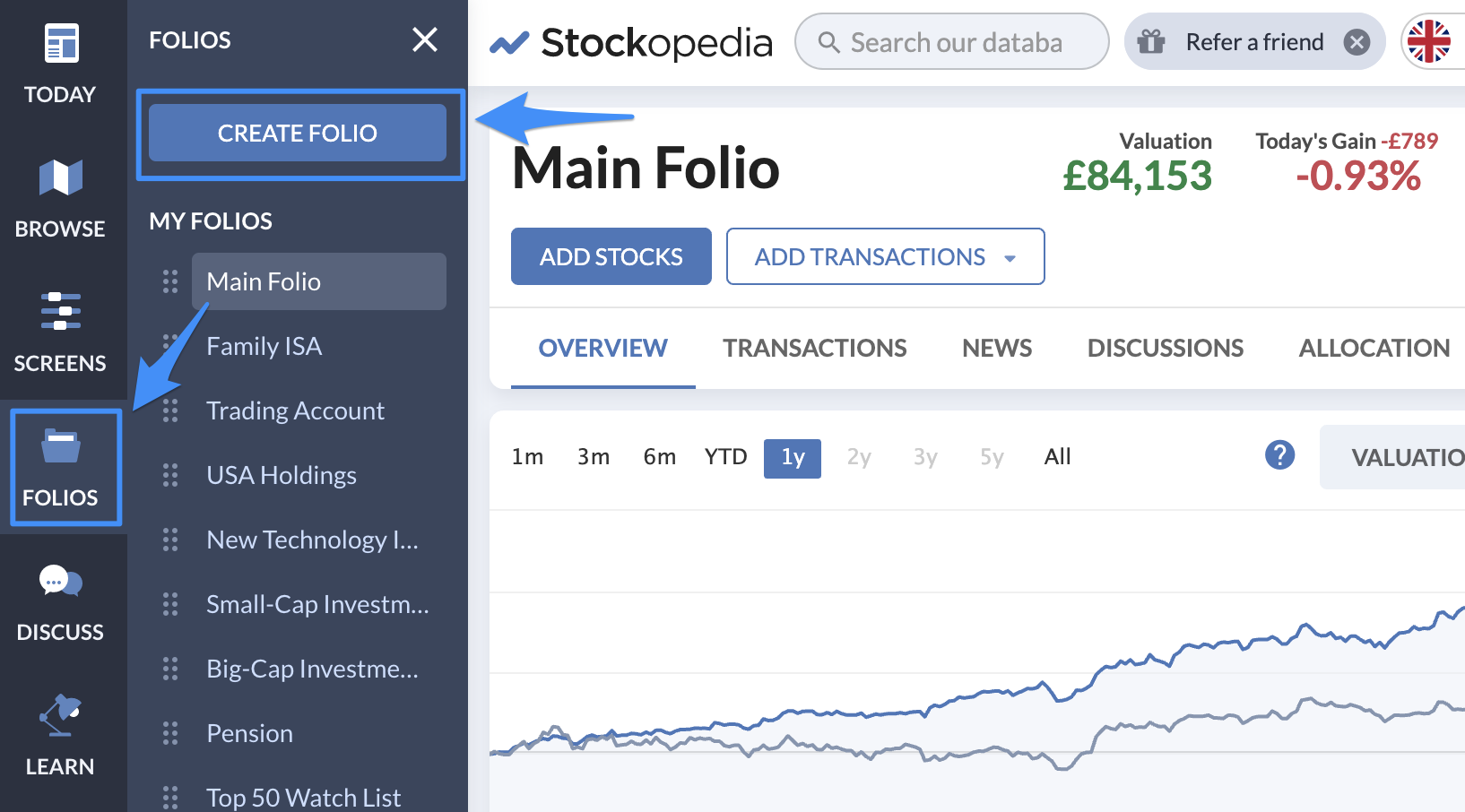 Editing a Folio
You can make changes to the basic set-up of a Folio by clicking the pencil icon, which you can find next to the name of your folio. This will take you to the main Folio set-up page.

Here you can edit the name, description and benchmark of your Folio. In addition, you can also choose to show closed positions and decide whether to value your portfolio by bid price or last price. For more information on portfolio valuation, please see 'Calculating Folio Valuations'.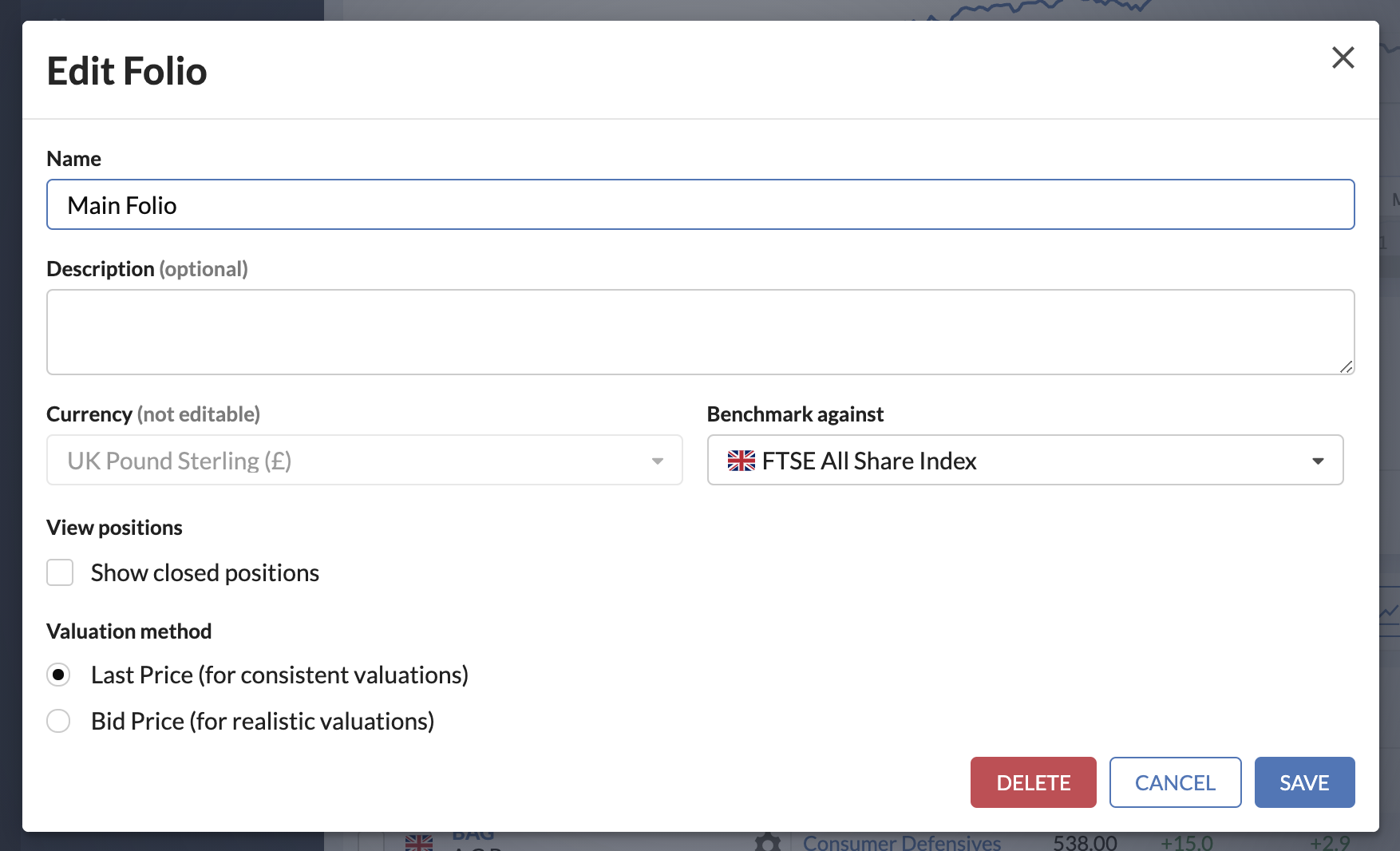 Reordering Your Folios
You can re-order your portfolios in the site to whatever order you wish. To change the ordering, simply click and hold on the dotted icon next to the portfolios and then move up and down accordingly.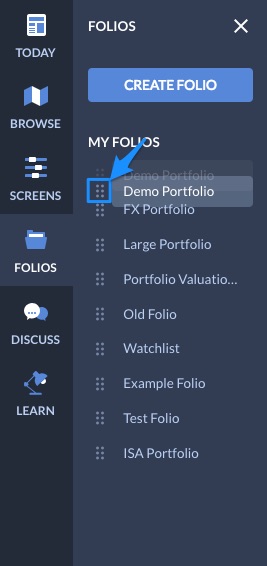 The top three portfolios with transactions will appear in the 'My Folios' box at the top of the 'Today' page so you can quickly see their valuation day on day.

Deleting a Folio
To delete a Folio, click on the settings icon to go to the 'Edit Folio' page. Here you'll see a red button giving the option to delete it. Please note that deleting a Folio will also delete its entire history.
Maximum Number of Folios
We currently allow up to 10 Folios for our Annual subscribers and up to 5 Folios for our Monthly subscribers. Each Folio can have up to 100 stocks.