Corporate actions
We receive timely corporate action data and incorporate it as soon as possible into our reports.
IPOs
Refinitiv generally add new IPOs within 10 to 14 days of the Issue Date. For example, in the case of Hellerman Tyton in 2013, the timeline for coverage was as follows:
Announce and Launch Date was 25th of February 2013
The Issue Date was 26th of February 2013
Deal was added to the database on the 5th of March 2013
Given the depth of coverage involved in our Stock Reports, it might take several weeks to get all the fundamental data in place. If you notice an issue with a recent IPO, do let us know via the Green Support Messenger.
Splits
Stock splits will usually be reflected in the market capitalisation figures on a next day (T+1) basis post the RNS announcement. You can see the latest shares outstanding number we're using for the market capitalisation in the Profile box of the Stock Reports.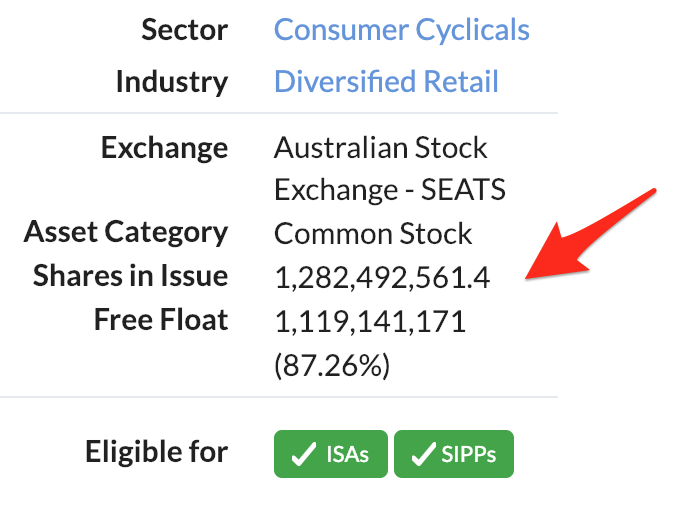 If however you find that a recent split has not been captured, please let us know via the Green Support Messenger and we'll get this resolved as soon as possible.
Please note that in the financial summary you can also see the end of year number of shares in issue for each year and, where relevant, the TTM period. This is not the current shares in issue but will be correct as of that date.
To adjust your portfolio positions following a stock split, you can follow the instructions here.