In the quotes data, what is an R trade?
Towards the top of any Stock Report you'll find the option to view detailed quote data.

Clicking "Full Quote" will launch a pop-up modal with detailed price and recent trading information. Towards the bottom of the pop-up is a list of the most recent trades, including the 'type' of trade that was executed. Generally these are self-explanatory, but occasionally you'll see 'R' trades.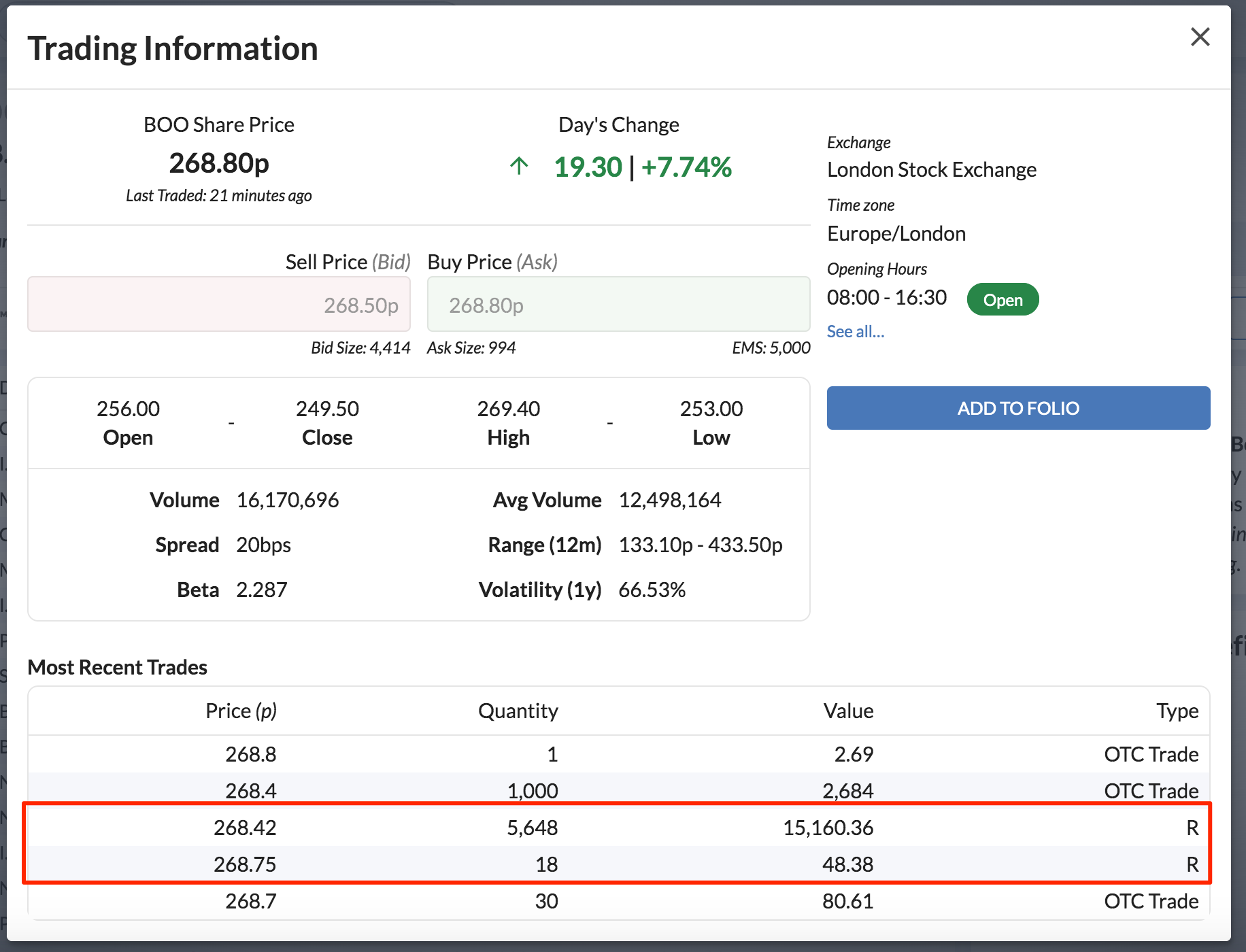 'R' trades are 'off-book' trades insomuch that they take place away from the normal order book operated by the trading exchange. An off-book trade occurs by agreement between two parties who then have to report the trade back to the exchange, where it is reported as an 'R' trade.