Read a full profile summary on every stock
The Profile Summary provides "at a glance" information about a company's business model, its key executives, contacts and details about its shares and stock market quotation.
The Profile Summary information can be found towards the bottom of each StockReport.

The data includes:
Company information
A summary of the business, its operations and geographical presence as well as details of subsidiaries. Where available, the summary will also include director details, names and ages, number of staff employed by the company and the number of shareholders.

In addition, the profile information includes a map showing the location of the company's headquarters, contact details and advisors.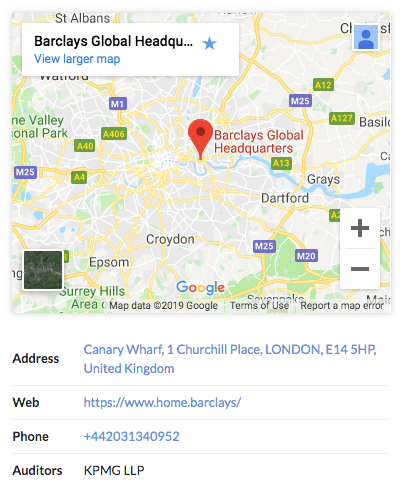 Share information
The Profile Summary provides dates of the last annual and interim results issued by the company, as well as its date of incorporation and the date it listed on the stock market.

In addition, we provide these details:

Number of shares in issue
Free float
Sector (eg. Consumer Cyclicals)
Industry (eg. Automobiles & Auto Parts)
Index (eg. FTSE 100, FTSE AIM All Share, FTSEurofirst 300, S&P 500)
Exchange (eg. London Stock Exchange - Full, Borsa Italiana, Nasdaq Global Select Market)
Whether the shares are eligible for ISAs and SIPPs in the UK.