Released - director dealings plus access to all our ebooks and videos
This past sprint has seen the addition of Director Dealings to StockReports.
It's the first half of a push for greater coverage of company management and major shareholders. The work we're doing now should allow you to form a better picture of what the people closest to a company are doing with their shares.
As part of this, we're looking to bring out some totally new features that will be great additions to the StockReport.
Here is what's new:
Keep track of Insider activity with the Director Dealings tab
You can now keep track of director trades by clicking on the 'Directors dealings' tab at the bottom of the Accounts dropdown menu of the StockReport.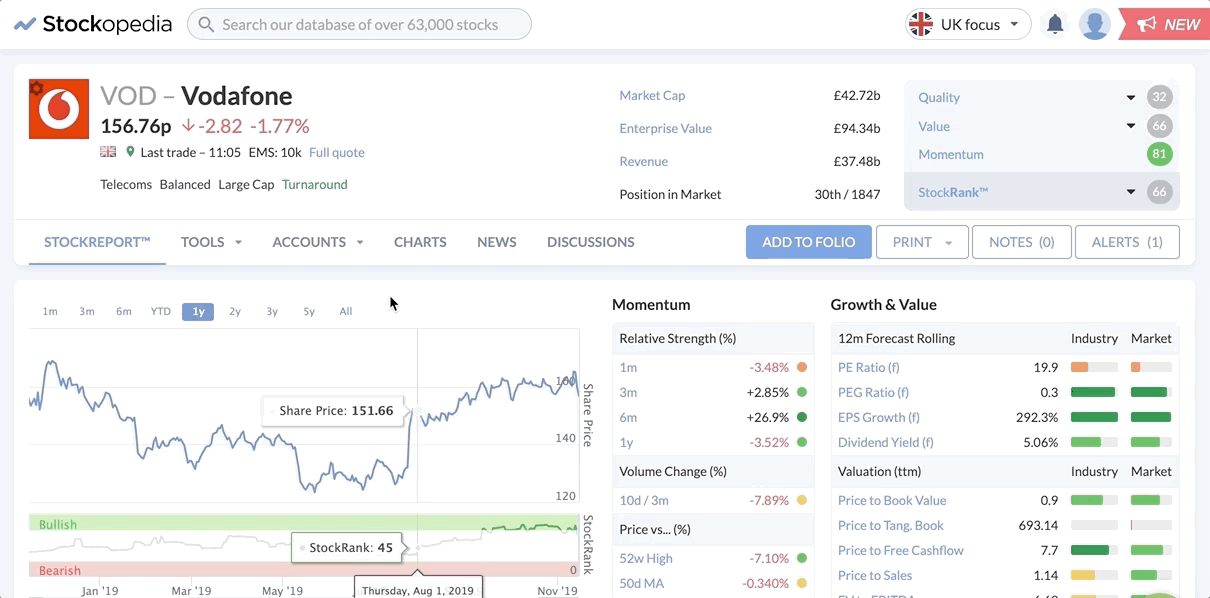 On this page you'll find all director deals in a company stretching as far back as 2009, but for now we only publish this data for UK-listed stocks.
Keeping on top of these dealings is an important due diligence step for many investors. It can be reassuring to know that management has 'skin in the game'. Additionally, large buys or sells from directors can send a powerful signal to the stock market, but the news can take a while to filter out to the market.
Catching this signal early puts you in a much better position to capitalise on the news.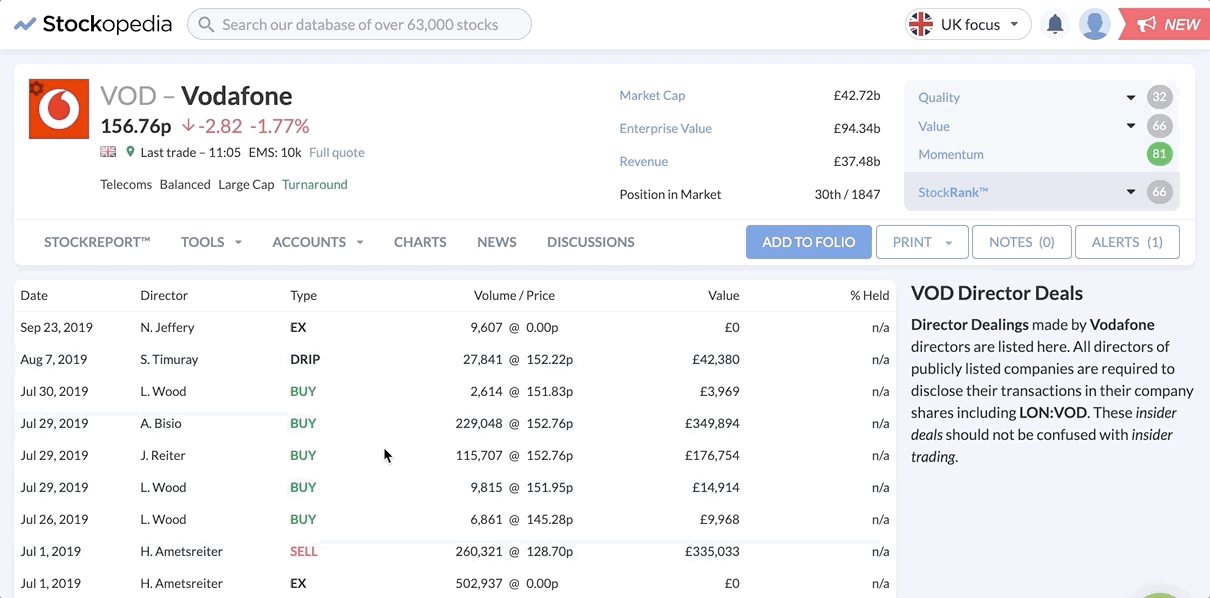 For any trade, you can see the date of transaction, the name of the insider in question, the type of transaction, the volume, price and value of the trade, and the percentage ownership of the insider.
Read our books and watch our videos
You can read up on the value of Director's Dealings as a signal in our Smart Money Playbook.
In fact, you can now read all of our ebooks and access all of Stockopedia's webinars and tutorials from the Learn section.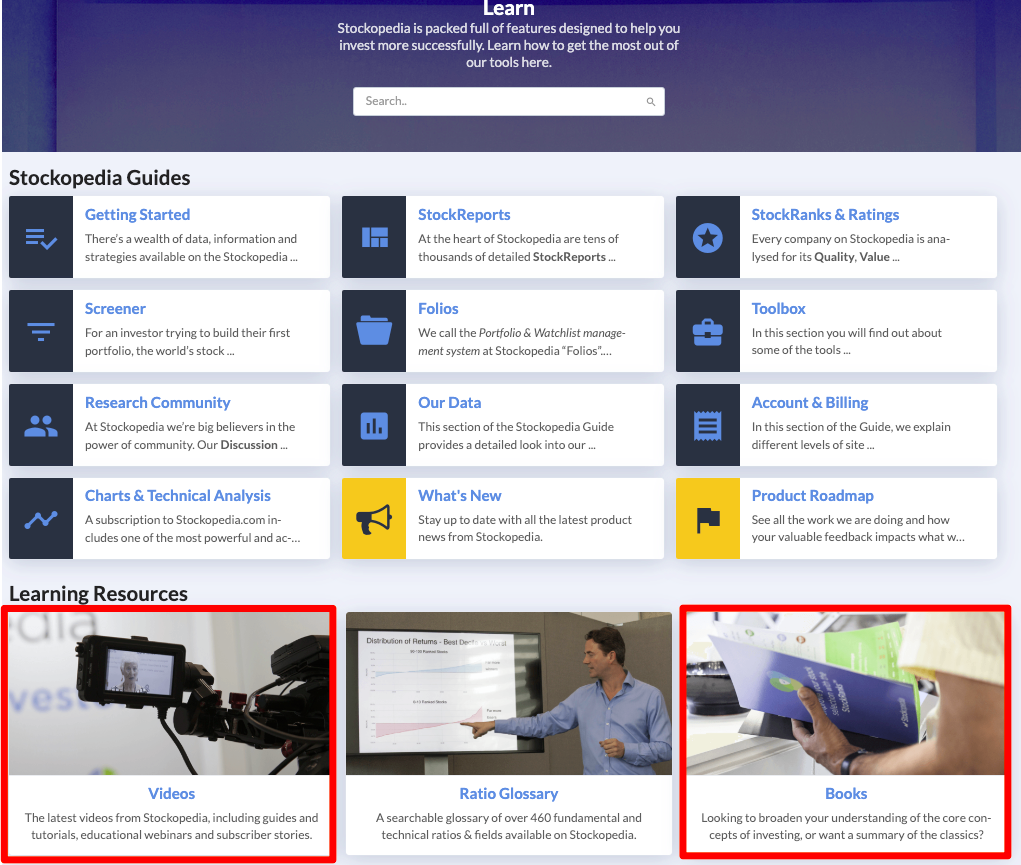 Other Improvements and bug fixes
We have addressed some text layout issues for users on Firefox.
Fixes have been made to the portfolio importing process.
What's next
The next sprint should see a continuation of this work into company ownership and director dealings. Greater visibility on these areas will be a valuable addition to the StockReports.
Check the near term Product Roadmap to see what's coming up next. For the first time, we are looking at bringing in some totally new features. If you still haven't checked out the new site, do go take a look now. It's where all future improvements will be made, and most users that make the shift decide to stay.