Released: Discover the major shareholders & recent buy/sell sentiment in any share
We've just released a set of impressive new upgrades to StockReports. Not only can you now research the major shareholders of global shares, but you can also assess recent buy/sell sentiment of major shareholders, company directors and the Stockopedia community as a whole.
Gauge the recent buy/sell sentiment of any share in the market
Towards the top of a company's StockReport, just under the share price chart, you'll find a new Shareholder Activity widget which is a powerful new feature that will accelerate your research.
This widget shows you the buy, sell and hold ratios for institutional shareholders, directors and even Stockopedia subscribers over a three month period where available. Clicking on the View buttons next to the Institutions and Directors ratio bars will take you through to the Major shareholders and Directors dealings pages respectively, so if any trading activity on this widget captures your attention you can investigate further.

At present, UK stocks have access to all three ratios. You'll find Institutions and Community ratios for stocks around the world, and we hope to expand our coverage of Directors dealings over time.
It is also worth mentioning that Community data will only show up for stocks with a certain level of trading activity. When no community stats are available, it means we don't have enough transactions in that stock. That in itself might be a useful indication that you are looking at a company others have missed.
You can learn more about these features in the Stockopedia Guide:
Know the major shareholders of the companies you invest in
You now have the ability to dive deeper into the shareholder base of any stock with the new Major shareholders tab. In seeing who owns this stock, you can gain an added layer of insight into the nature of a company that you might miss through fundamental screening alone.
To access the Major shareholders page you can either click through directly from the feature above, or access from a drop-down menu in the Accounts tab.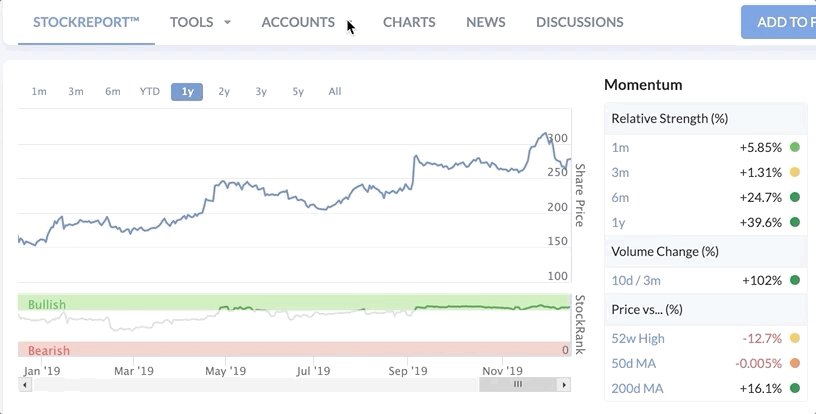 Click on it and you will be taken to a page showing the major shareholders of a company. On the left hand side of this page is a table displaying:
the names of major shareholders,
the report date (which shows when the data for that shareholder was reported),
the numbers of shares held,
any changes to holdings (from the previous report date), and
the percentage interests in that company.
To the right of the table is a useful pie chart that visualises holdings.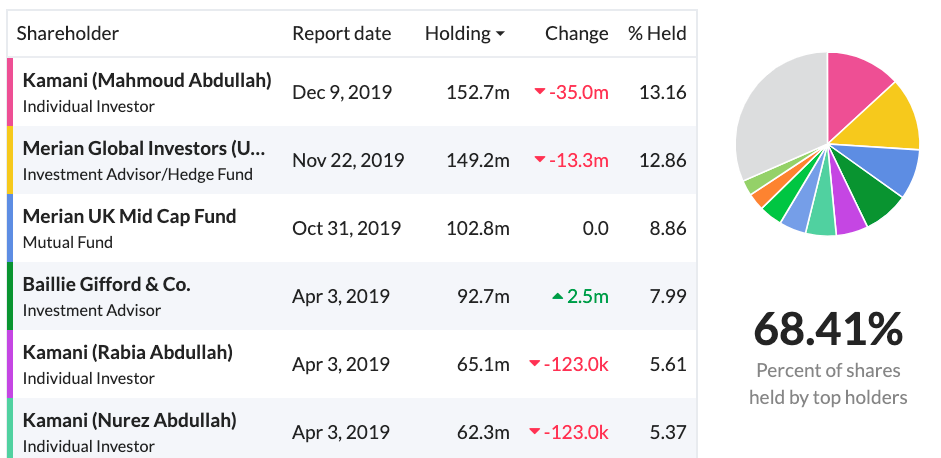 Moving the Broker Price Target data

The Shareholder Activity widget replaces the 'Discount vs. Broker Price Target' feature, but you can find this information beneath the Financial Summary in the 'Analyst Forecast' section.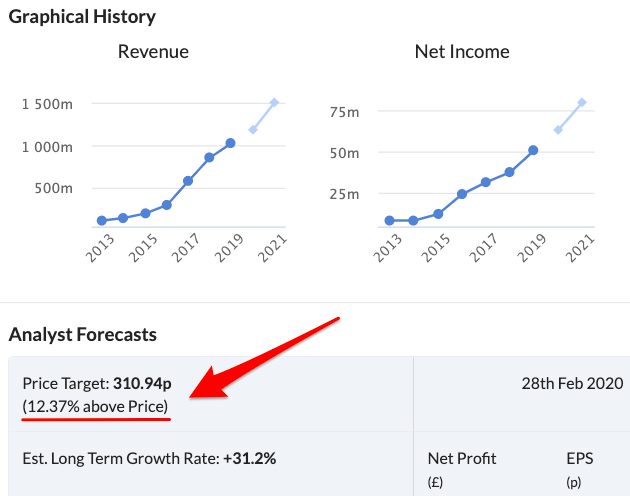 Get a more detailed impression of Similar Securities
There are always incremental small improvements happening around the site. The Similar Securities box towards the bottom of the StockReport has been enhanced, with a description of key characteristics accompanying each stock so you can quickly gauge whether or not they are worth investigating further.
You now see the RiskRating, StockRank Style and StockRank of each Similar Security.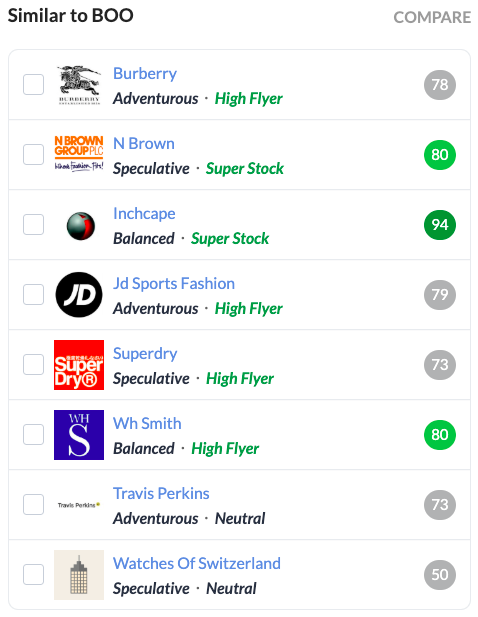 Other improvements and bug fixes
You might also notice some other improvements and bug fixes:
The UK and certain other markets report certain line items such as earnings per share in minor currencies (pence rather than pounds) so the Financial Summary section has been updated to reflect this.
We have resolved some error messages on the mini-charts.
Product Update posts are now visible in the Discuss stream.
What's next
When paired with our recent addition of Directors dealings, this latest update offers a new way of generating powerful, actionable insights. Our next sprint will be centred around increasing the speed of the site. We're looking to make loading pages even faster.
Check the near term Product Roadmap to see what else is coming up next. If you still haven't tried out the new site, do go take a look now. It's where all future improvements will be made, and most users that make the shift decide to stay.