Released - quicker Folio construction and detailed Analyst Consensus charts
The team's made a raft of upgrades to the new site over the past couple of weeks. You'll find more options for copying stocks and transactions between portfolios, updated Analyst Consensus charts, and some additional formatting options when it comes to publishing.
Copying stocks and transactions between portfolios has never been easier
You now have more options when it comes to copying stocks and transactions between portfolios.
Click on the "copy" button at the top of your Folio table to quickly copy multiple stocks from one portfolio to another. If you select a single stock and tag "Include Transactions", you can then also transfer this stock's transaction history. Copying transactions will only be available if both portfolio currencies are the same, however. This is to ensure the FX rates are consistent across portfolios.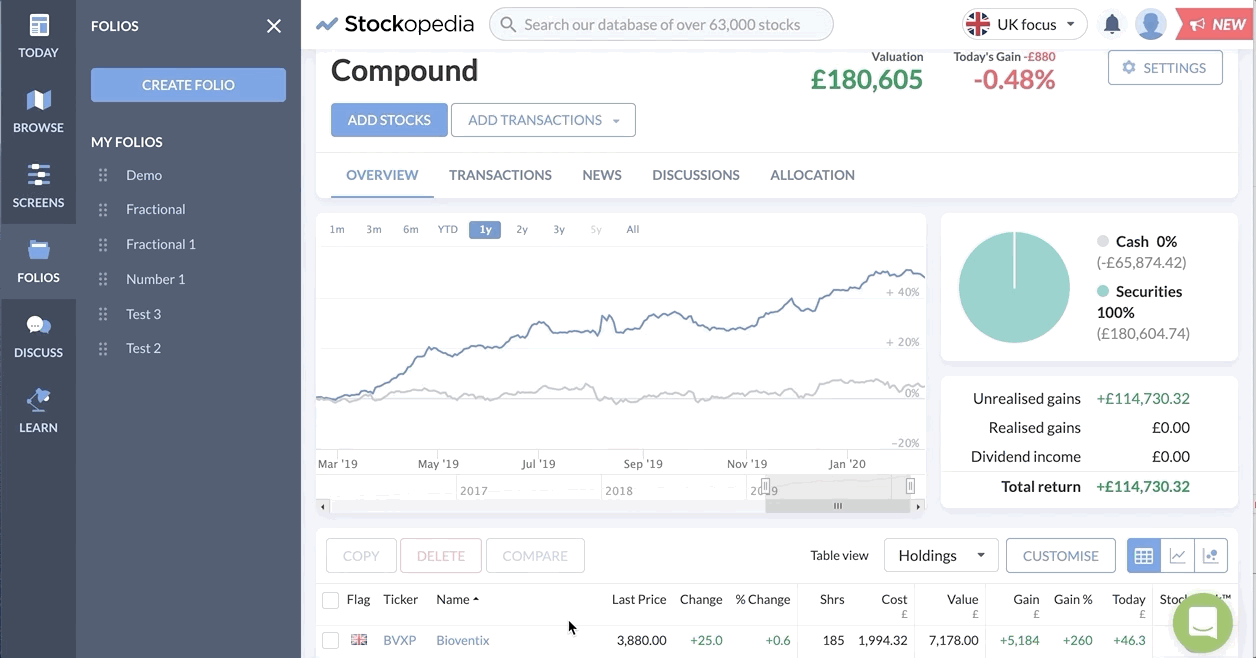 Save screen space with Ticker hover
This neat addition lets you see the key details for a security by hovering over its stock ticker so you can decide if it's worth investigating further. As a result, you can remove the "Name" column from your tables while keeping the handy stock popover functionality - meaning more screen real estate for you to customise tables as you wish.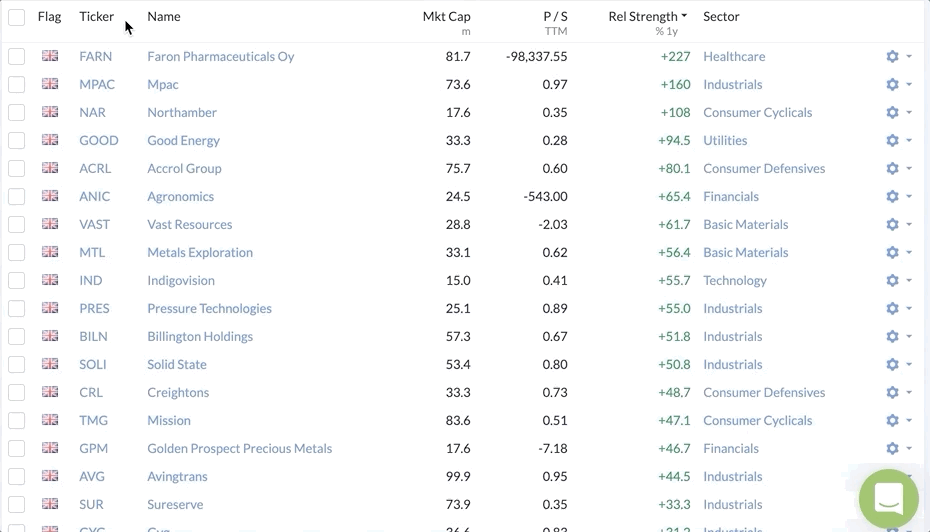 More detailed Analyst Consensus charts
You can also see broker estimates in greater detail with the addition of extra gridlines on the Analyst Consensus chart of a company's StockReport.
Before: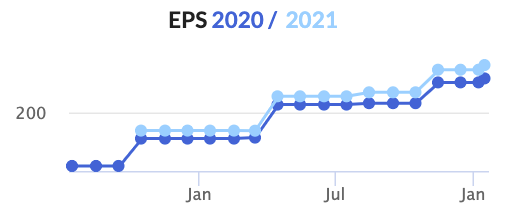 After: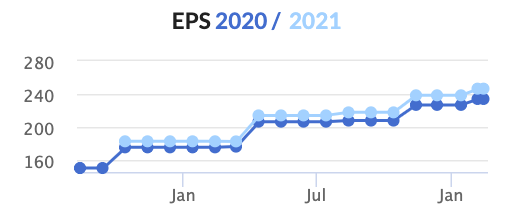 A ton of academic research into stock markets backs up the Momentum factor - and one of the simplest ways to gauge a company's earnings momentum is to scroll down to this box to see if brokers have been upgrading or downgrading earnings forecasts for the next one and two years.
Forecasts tend to trend, so check these charts to get a quick impression of a company's prospects.
Greater article formatting options
We have added some extra formatting options that make writing, publishing and reading on Stockopedia more enjoyable. You can separate sections of your article with a horizontal line bar and the presentation of block quotes has been improved.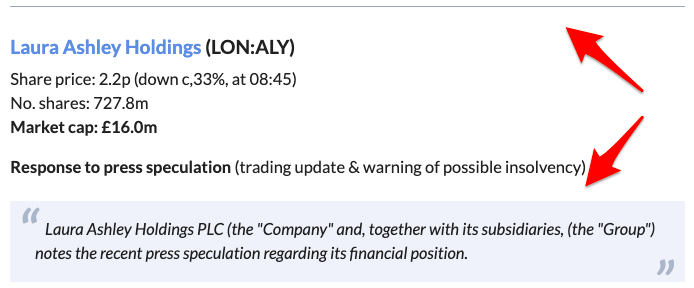 Feedback
We rely on your feedback for future improvements and, although we already have quite a backlog of exciting feature requests to work through, we do log and discuss the suggestions you give us.
The best way to get your points seen by the right people is to use the "Contact support" function, which is the green speech button on desktop and the "Contact support" option of your profile dropdown menu on phone and tablet.