Released - transaction exports and increased table sizes - plus a StockReport Webinar
After so much time in development, it's great to see so many subscribers and new trialists exploring the new Stockopedia site. We've been receiving some excellent feedback, so thank you for all your views - keep them coming.
First of all, if you haven't already seen it, Ed gave a webinar recently to show subscribers how he personally uses StockReports on the new site - hundreds tuned in but the fact is there's something for everybody in this free two-hour walkthrough. Click on the image below to view it. You can also watch the webinar here on youtube.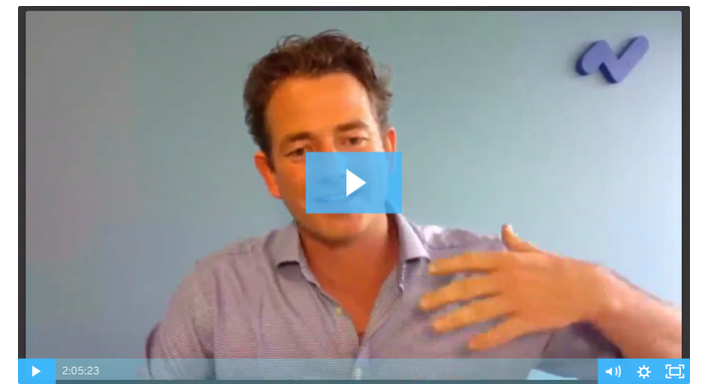 In it, Ed demonstrates how you can use the StockReports to conduct forensic fundamental analysis on your stocks in minutes by checking seven key areas: StockRanks, Classifications, Traffic Lights, Red Flags, Screens Passed, Financial History, and Sentiment Trend. Plus, he shows them all off in a handful of examples on different StockReports.
StockReports are the most popular feature on the site. Learning how to make the most of them is time well spent, so grab some popcorn and give it a watch.
See more of your holdings & transactions in a single page
The latest development cycle saw Stockopedia's engineering team make some important improvements to the Folios section of the site. One of the changes was an alteration to pagination and how lists of stocks are presented in Folios, which are really helpful in terms of navigation. Those of you with larger portfolios will be pleased to learn that you can see longer lists on one page as tables have been increased from 40 lines to 100 lines. That means less clicking and loading and makes it much easier to see your portfolio in one place.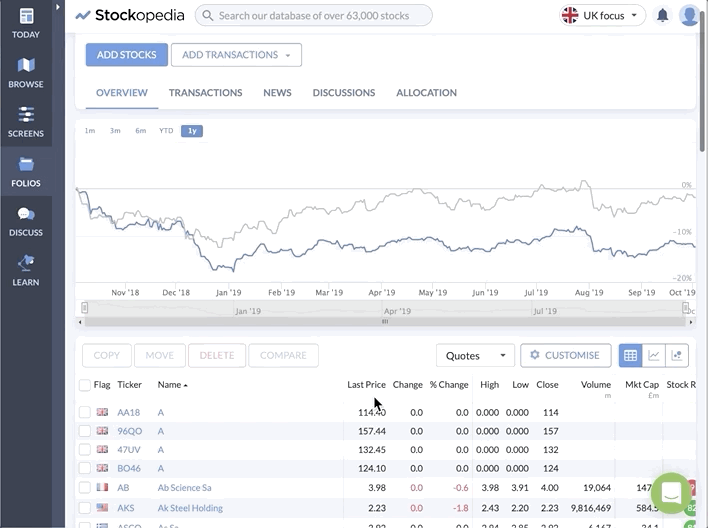 Swiftly show and hide your closed positions
We've added a much more visible 'Settings' button to the top of Folio pages, which is where you can make adjustments to your Folio set-up. In addition, we've added a 'Show Closed Positions' checkbox to the bottom of Folio tables to save unnecessary clicking. This is exactly where it was in the old Stockopedia site and it means that you can change the view quickly to show or hide any closed positions.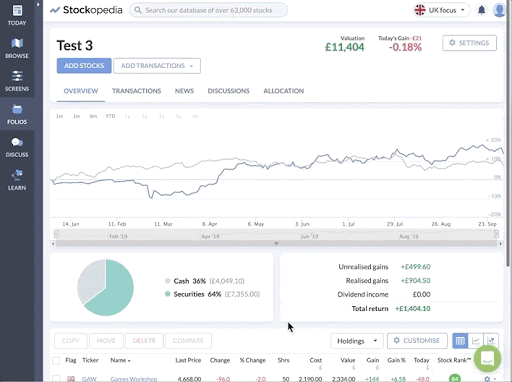 Export your entire transaction history to CSV or Excel
In previous updates we brought back the ability to download your portfolio holdings and screen results. Well, now you can export your portfolio transactions to maintain your portfolio history externally.
You now have the option to export Folio transactions both to the Excel format (.xlsx) and as CSVs. CSVs are importable to almost all spreadsheet programs and can be manipulated more easily because they are text files. You can copy all transactions to the clipboard to paste elsewhere. To export transactions simply head to the bottom of the table and click 'Download'.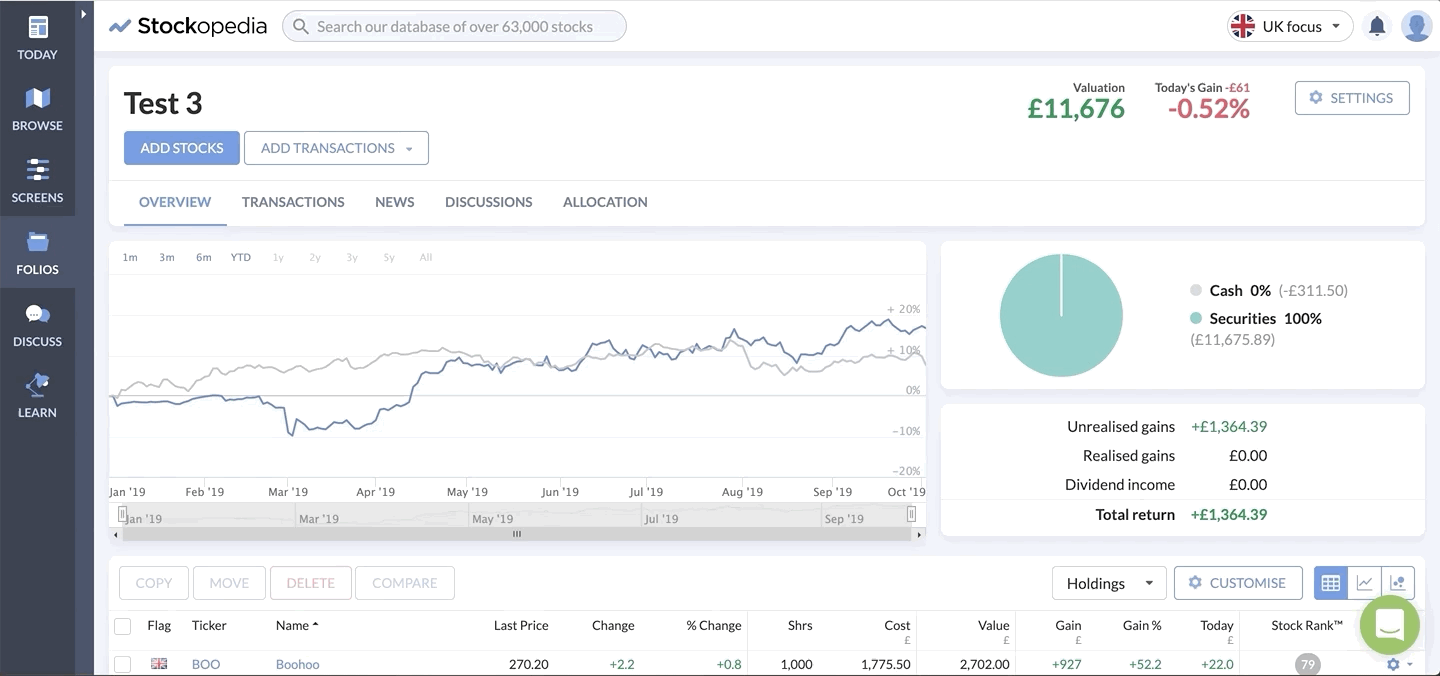 Other improvements and bug fixes
A number of bugs have been squashed over the past couple of weeks. Here are some of the bigger ones:
We've made the process of accessing exported Excel table data faster and easier.
Posts in Discuss now need either a Topic or a Ticker, so the Discussion area is tidier and more search-friendly.
Occasionally on mobile, navigating between stocks in Folios would lead to data getting out of sync. This has been resolved.
Some link issues to do with the market advancers and decliners section of the Today page have been fixed.
What's next?
In the coming weeks, the development team will be making a raft of improvements to the Discussion area of the new site as well as making further legibility and data improvements for StockReports.
Stockopedia's supportive investment community is the lifeblood of the site so we can't wait to get started on enhancing your experience when it comes to consuming content and communicating with each other on the platform.