On Friday I asked Stockopedia subscribers a set of questions about their stock market performance in 2017. We've had a great response so far with 1,168 respondents and more coming in every hour. If you missed the invite, please do check your email inbox and submit your answers. We'll be keeping the survey open for the next few days, but the results have stabilised and we have a great sample, so I've decided to publish the results.
The insights from the survey are exciting and fascinating in equal measure - here goes.
Since subscribing to Stockopedia has your performance outperformed, matched or underperformed the market?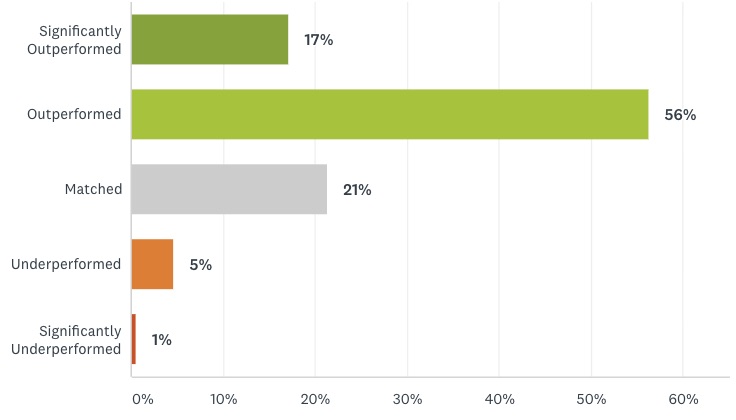 Many subscribers have been with us since 2012 so we started the survey with a more general question about longer term performance. Almost three quarters of subscribers have been outperforming the market since subscribing, and only 6% underperforming.
Those who have been underperforming may be able to learn from the outperformers - so I hope they'll share their secrets.  I'll be following up to ask how the best performers have been achieving their results.
What has your 2017 performance been as a percentage year to date?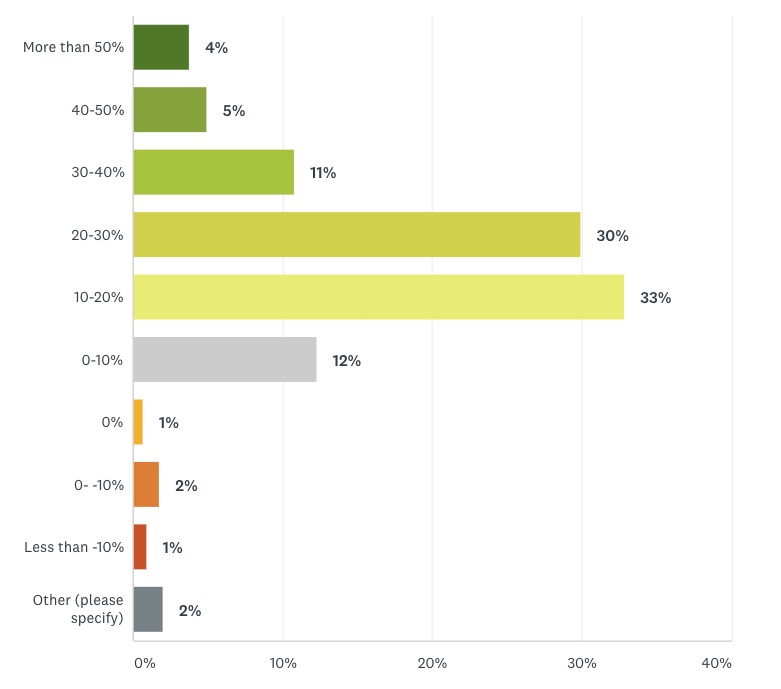 As you can see, it's been a great result for the majority of subscribers. My estimate is an average 21.5% return year to date. 43 respondents managed far more than 50% returns year to date. I know of one subscriber who has returned 252% year to date and many of this elite group have done exceptionally well with over 100% returns…. so the real average may be significantly above 21.5% returns. There's clearly a 'fat tail' of super-users who are dramatically outperforming the market - through better process or great fortune. I will find out more.
Most of our subscribers are UK based so let's compare the UK benchmarks with this performance. The FTSE 100 is up 3.8%, the broader FTSE All Share is up 5.2% and the FTSE Small Cap index is up 8.5%. So the community has significantly outperformed the market. This very much backs up my belief that it's better for investors to take matters in their own hands and invest directly in share ownership rather than buying funds.
The only UK index that is a patch on the subscriber results is the FTSE Aim All Share index up about 19.7% year to date. But while many subscribers do invest heavily on the AIM index, my last analysis showed that the biggest holdings in subscriber portfolios tend to be blue chip stocks. Of the 10 most traded stocks across the community 6 are FTSE 100 names. So the broader market indexes may be a better measure of comparison.
Regardless , the AIM All Share has been driven by many of the larger, high ranking, winning style shares the Stockopedia community and systems have highlighted over they year - including Fevertree, Abcam, Boohoo, RWS, IQE, Dart and more. Well done everyone who invested in these names.
Which Stockopedia features have most helped to improve your results?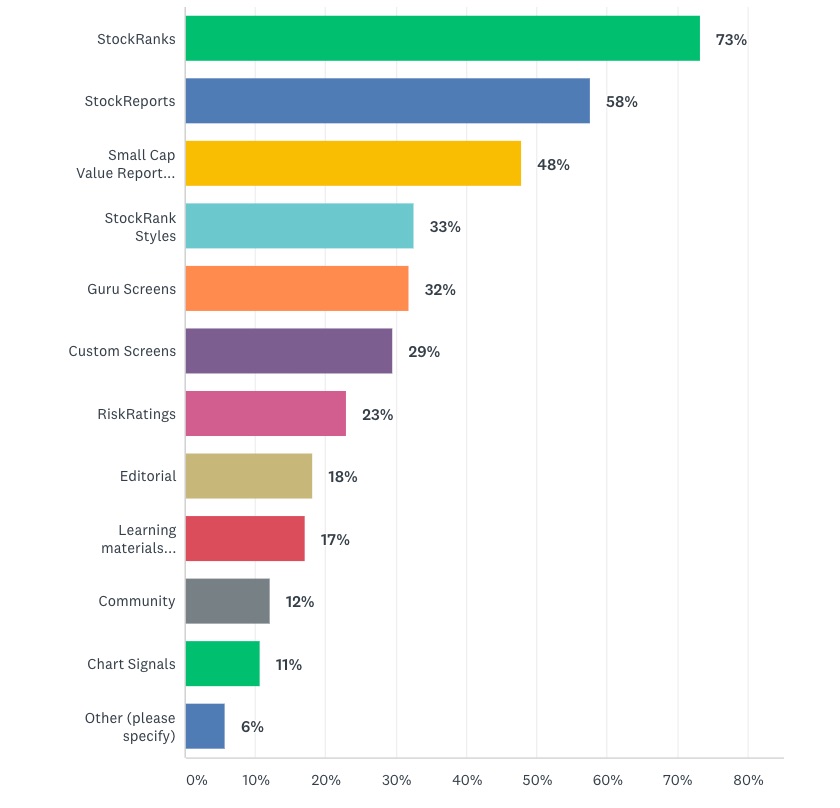 The standout feature on the site has been the StockRanks with 73% of subscribers saying they were a strong influence on their market beating success.
The average year to date return of 90+ ranked shares is 18.8%. So the community have managed to beat our own custom StockRank index. Ultimately the StockRanks have been designed to pick out the factors that historically have led to market beating returns. While the future may rhyme, there is no guarantee that they will continue being effective. They've had a good run and there could of course be a reversal in fortune at any time.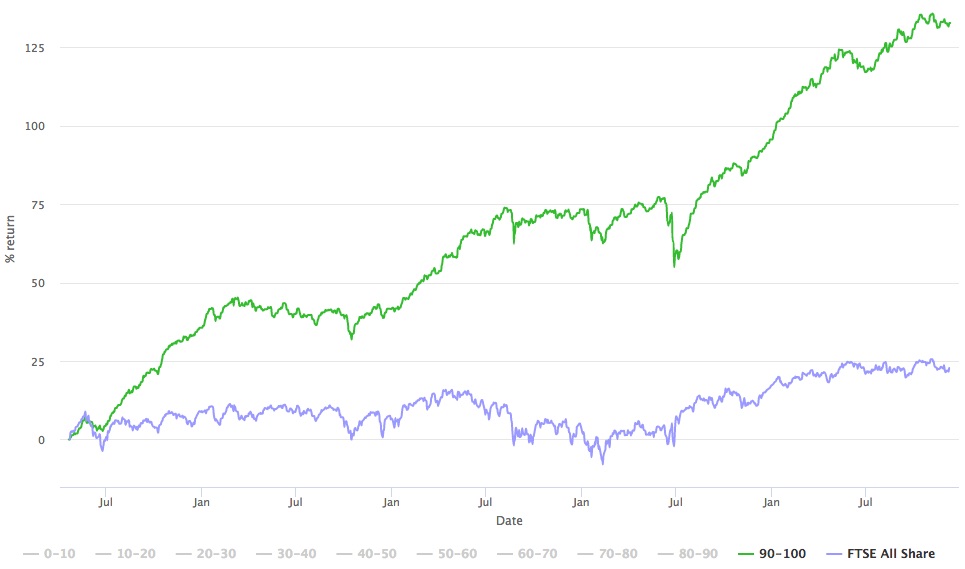 But what a year for the Small Cap Value Report. Paul Scott and Graham Neary have been absolutely smashing it with their daily reports… highlighting a sequence of winners for subscribers. They are a prolific team and have clearly been having a big impact - I have heard we'll be publishing a few videos in the next week where these small cap legends share some insights on camera.
This year we launched the StockRanks Styles and the RiskRatings and they've already integrated themselves into subscriber workflows. The Styles are now rated as more effective than the entire GuruScreens & Custom Screening system for picking winners which is quite remarkable.  I'm really proud of the work that went into these features in 2017. Thanks for giving them a big thumbs up… I can promise even better things for 2018.
What has been your biggest winner year to date?
There were a range of shares picked out by the community. I will focus on the most popular three big wins mentioned by the most subscribers:
IQE - (130 mentions) - one of my New Year NAPS, and also heavily mentioned by Paul Scott… this has had an unbelievable run year to date, almost quadrupling.
Games Workshop - (61 mentions) - another NAPS stock - it has tripled year to date.
XL Media - (41 mentions) - well highlighted by the community, StockRanks, Roland Head and Paul Scott - more than doubled year to date.
Honourable mentions go to Burford Capital, Bioventix and Ferrexpo which were also widely held big winners.
It's not as if everyone is crowding in the same names. There's a wide range of different winners mentioned - dozens and dozens of UK and international stocks. Subscribers are using the tools and resources available to them and finding their own winners from multiple sources. Some are readers, some are screeners, some analyse reports… it's a pleasure to witness the collective industriousness that's going on.
What could we add to the Stockopedia service that would most help your performance?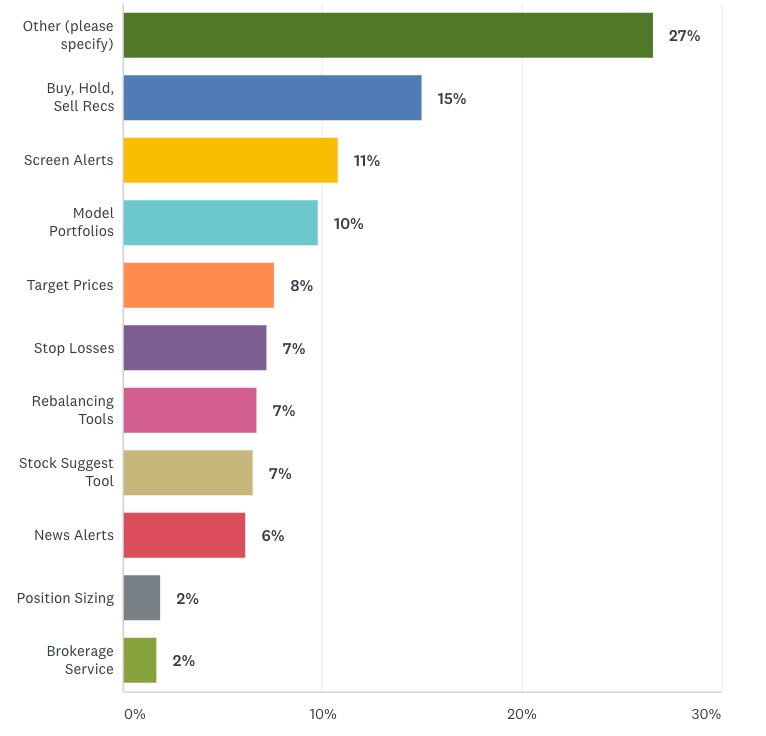 I put a little list of feature requests into the survey. Surprisingly, the most requested feature was Buy, Hold and Sell Recommendations. Given we're a DIY site, I thought that that this might be ignored… but it's clear a lot of investors do have trouble with knowing 'when to sell'. As many will know I tend to favour systematic sell rules and there's value we can add here in future.
This selling worry was backed up by the next question that asked What is the biggest problem or concern you have with your investing?.  161 respondents mentioned "when to sell" as their biggest worry with 148 worried about the state of the market and a possible correction.
Stop Losses and Risk Management were key concern areas too… big focuses of our current development. I'm just hoping we ship these features before the next market break… we may not have time, so be careful out there.
Do you feel more or less confident in your understanding of the stock market since using Stockopedia?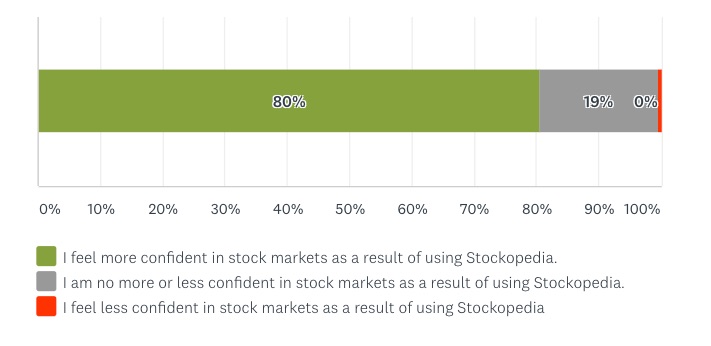 This result is what I'm most proud of about the work we've done to date. 80% of subscribers are feeling more confident in their understanding of the stock market since using the site. It's a story I hear again and again… the service helps to remove the uncertainty and aids decisiveness on shares.
I hope though that it doesn't breed overconfidence. Overconfidence is a dangerous trait in the stock market and can leave investors over-exposed right at the wrong moment. So I will leave you with the wise words of Jesse Livermore.
The stock market is never obvious. It is designed to fool most of the people most of the time.
I'd love to hear your thoughts on this survey in the comments below - thanks to everyone who has participated. Many of you have said we can follow up and find out more personally. I doubt we'll be able to contact everyone, but I'll try and make sure we get back in touch on this in the New Year.
As ever - Safe Investing !