A few months after launching the Woodford Equity Income Fund in June 2014, Neil Woodford's team published what's known as its Active Share score. In doing so, they made a bold statement about the type of investor that Mr Woodford was...
Active Share is a way of measuring how 'active' a fund manager is (when it comes to using skill and expertise) in constructing a portfolio. At the time, Mr Woodford was seen as one of Britain's best money managers. And he was certainly by no means the only one to highlight his fund's Active Share in the name of 'transparency'. With a high Active Share score, he was effectively able to say: "look at how different my fund is to its benchmark". And it really was. This was the score:

But the subsequent collapse of the Woodford Equity Income Fund shows why Active Share can be at best misleading, and at worst, utterly useless. In just over a decade since it was introduced, Active Share has gone from being an interesting comparison tool to a measurement hijacked by parts of the fund management industry and touted as proof of being special. In reality, it may well be nothing of the sort.
How Active Share sets fund managers apart
In active fund management, the standard test of success (or otherwise) of a fund is how it performs against a relevant benchmark index. Those managers that outperform their index get the glory (and big fund inflows), although their outperformance is statistically short-lived.

Meanwhile, those that underperform their index suffer the indignity that their investors could have done better by buying the index 'tracker' and saving the active management fees.
This issue of paying relatively high active management fees for poor performance is an extremely sensitive one for the fund management industry. There is just no getting away from the fact that reliable performance - let alone consistent outperformance - is very hard to find among professional money managers. So why would anyone pay the high fees, which themselves drag down returns?
To get an idea of the scale of the problem, just look at the performance of US managers last year. According to Morningstar, of all the 429 funds it rated as Bronze or better in 2018, 91 percent of them lost money in 2018. Only 38 made a profit for their investors.
It's this kind of poor record that has catalysed the 'indexing' industry over the past couple of decades. By definition, you'll never outperform the index with a low cost tracker - but you'll never substantially underperform it either. And in a decade when market indices around the world have trended upwards, this has been an open goal for mega tracker fund groups like Vanguard and BlackRock.
Between 2009 and 2019, for instance, Vanguard saw its funds under management grow from US$1 trillion to a staggering US$5.6 trillion. So how on earth have active fund managers like Neil Woodford been able to justify their existence?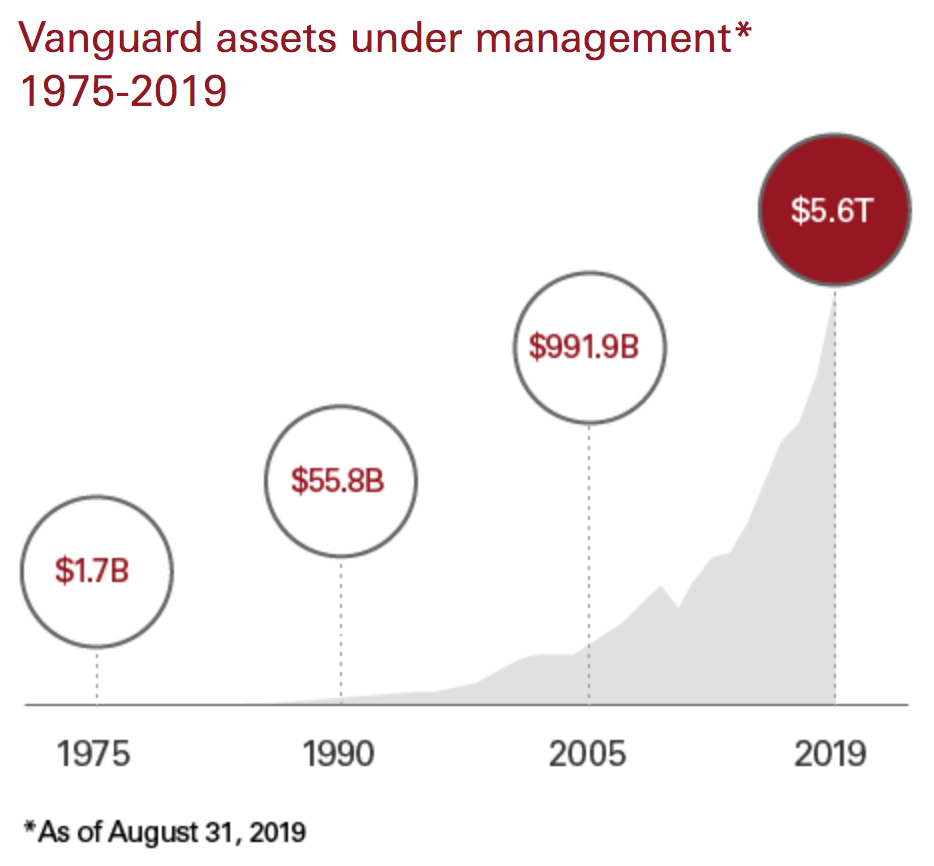 One answer surfaced in a 2009 study by two finance academics called Martijn Cremers and Antti Petajisto, who introduced Active Share.
The rise and fall of Active Share
Active Share is a measure of how different a fund is to its benchmark index. Crucially, the research found that funds with the highest Active Share (the ones where the manager had deviated a lot from the benchmark) "significantly outperformed their benchmarks, both before and after expenses, and they exhibit strong performance persistence."

There were a couple of notable upshots from this finding. Firstly, it confirmed that high-fee 'closet trackers' are a terrible deal for investors. Funds that essentially mimic their benchmark indexes but still charge 'active' fees quite rightly attract a lot of criticism. Regulators in the UK and Europe are bringing them under increasing scrutiny (more on that here). And as this research found: "Closet indexers, unsurprisingly, exhibit zero skill but underperform because of their expenses."
Secondly, the research by Cremers and Petajisto opened the door for active managers to use Active Share a bit like a marketing tool. Those funds that operated with high Active Share (with all levels of management fees) were able to point to the new research as a justification of their approach.
A number of fund firms did this, and Mr Woodford's was among them. In a blog in February 2015, one of his team explained:
"It doesn't necessarily mean better performance, but academic studies have provided evidence that funds with an Active Share of greater than 80% do tend to produce long-term relative outperformance."
This kind of claim, however, glossed over the fact that high Active Share can actually be a pointer to both good returns and bad.
In fact, by the time the Woodford blog was published there was already a chorus of voices pulling the original research apart. Larry Swedroe captures the full timeline here, but it started with some pretty potent counter findings by Vanguard in 2012. And by April 2015 research by a team from the hedge fund AQR Capital had debunked the whole idea of Active Share being any use as a predictor of fund returns.
Since then, research into Active Share has continued to find that the degree to which a fund manager's portfolio differs from its benchmark offers no real insight into likely performance.
Among the main problems are that Active Share scores tell you little about the details of a fund, such as market cap weightings, sector weightings and volatility - as well as the fees that are being charged to manage it. That means two funds with similar Active Share scores can actually be very different and that can lead to a wider dispersion of returns.
Going full circle, those shouting the loudest about Active Share these days are the index tracker giants themselves (like Vanguard). They claim that high Active Share often equals high fees and that low-cost, low-Active Share funds have a record for outperforming high Active Share funds.
But if you thought that might be the end of the influence of Active Share, think again. Undeterred and despite all the counter evidence, the active fund management industry seems more than happy to stick with Active Share for the time being. As Larry Swedroe writes: "... Active Share seems to be becoming an increasingly popular metric both in terms of reporting and evaluation."
For investors, Active Share might continue to have some use when comparing active managers. But as we saw with Neil Woodford, high Active Share alone is absolutely no guarantee of future returns.

________________________________________________________

If you want to read more about what went wrong at Woodford Investment Management, new research by Stockopedia has examined its flagship fund and the reasons behind its collapse. You can find the introduction to this research here, and an accompanying webinar here.